The Winter Park Playhouse Announces 2016-2017 Series
The Winter Park Playhouse, Central Florida's only professional musical theatre, announces their 2016-2017 Mainstage Series of musical productions plus their 2016 "Sizzling Summer" show!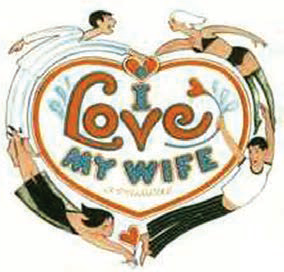 SIZZLING SUMMER MUSICAL
I Love My Wife
July 29 – August 21, 2016
Preview Performances: July 28 & 29
Books and lyrics by Michael Stewart / Music Composed and Arranged by Cy Coleman
Heat up your summer with this Tony Award-winning Broadway musical comedy!  Set in suburban Trenton, New Jersey during the sexual revolution of the 1970's, two married couples contemplate adding some spice to their lives but only manage to get their toes wet!  A delightful marriage of music, laughs and all around fun!  *Comedic sexual themes.  Recommended for mature audiences.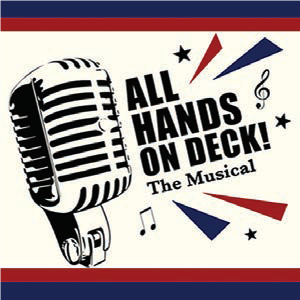 5 SHOW SERIES
All Hands On Deck!
September 16 – October 9, 2016
Preview Performances: September 15 & 16
Conceived by Jody Madaras & Quincy Marr / Written, Directed and Choreographed by
Jody Madaras / Musical Arrangements by Jody Madaras / Additional Music & Lyrics by Jody Madaras
Central Florida Premiere! Based on Bob Hope's 1942 USO tour to the troops, this "All Singing, All Dancing" musical delivers an electrifying evening of classic songs, dances and laughs. From road show to radio broadcast, the timeless hits with tight harmonies, on air antics and rousing comedy will delight audiences of all ages!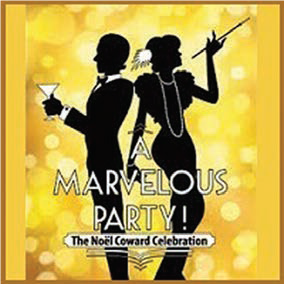 A Marvelous Party! The Noël Coward Celebration
November 11 – 20 and December 1 – 11, 2016
Preview Performances: November 10 & 11
Words & Music by Noel Coward / Devised by David Ira Goldstein, Mark Anders and Patricia Wilcox / Musical Arrangements by Carl Danielsen
Central Florida Premiere! You're invited to a party as sparkling as a newly-popped bottle of champagne, a dazzling evening of ravishing melody and witty repartee! This effervescent musical revue is a lighthearted romp featuring thirty-three tunes and a bevy of sketches, anecdotes, writings and musings of the incomparable Noël Coward.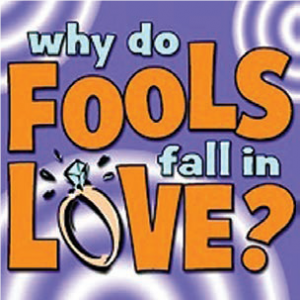 Why Do Fools Fall In Love?
January 20 – February 18, 2017
Preview Performances: January 19 & 20
Written & Created by Roger Bean / Musical Arrangements by Jon Newton /
Vocal Arrangements by Roger Bean
At an impromptu bachelorette party, best friends dive into age-old questions about love, marriage and the dating game. This musical comedy reaffirms that true friendship will unveil its everlasting strength. Featuring pop hits from the 1960's including My Boy, Lollipop, I Will Follow Him, Hey There Lonely Boy and Why Do Fools Fall in Love.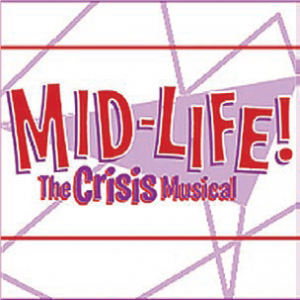 MidLife! The Crisis Musical
March 10 – April 8, 2017
Preview Performances: March 9 & 10
Book, Music & Lyrics by Bob Walton and Jim Walton 
This wacky musical is a merry romp through the hot flashes, trials, tribulations and oddities of middle age as it pokes fun at all of the above as well as tickling the funny bone. From reading glasses and mammograms to weekend warriors and proctology exams, everyone will relate to this hilarious, and at times, touching musical about the curiosities and inevitabilities of middle age.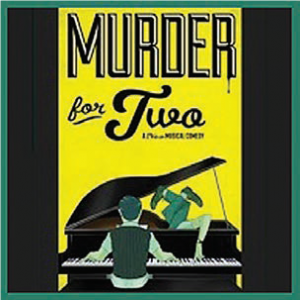 Murder For Two
May 12 – 21 & June 1 – 11, 2017
Preview Performances: May 11 & 12
Book & Music by Joe Kinosian / Book & Lyrics by Kellen Blair
Central Florida Premiere! Everyone is a suspect in this hilarious murder mystery with a twist. One actor plays the investigator-the other plays 13 suspects and both play the piano throughout! A zany blend of classic musical comedy and madcap mystery, this whodunit is a highly theatrical duet loaded with killer laughs!                                            _______________________________________
To purchase Series Subscriptions and for further information, please call the box office at 407-645-0145 or visit in person at 711 Orange Avenue, Suite C, Winter Park, FL. Single tickets and "You Pick 3" subscriptions will be available after March 29, 2016 by calling (407) 645-0145 or going online to www.winterparkplayhouse.org.






by





by