2016 Year End Review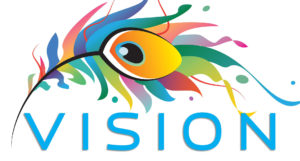 Mayor Steve Leary
 A recap of the year is not complete without paying tribute to Roger Trindade, a young man whose life was gone too soon. At the time of this writing, the legal process is underway. Our thoughts continue to be with the family and friends as they grieve the loss of their loved one.
In spite of many difficult days, I would like to highlight some of the accomplishments your elected officials and city staff achieved in 2016. Through deliberate decisions, conscientious planning, effective budgeting, and strong relationship-building with our residents and surrounding partners, the City of Winter Park was able to accomplish the following exciting items: 
Celebrated the renovation and grand reopening of the Winter Park Golf Course.
Held the official ribbon-cutting ceremony at Showalter Field for the field and scoreboard improvements.
Completed improvements to the railroad crossings at New York and Lyman avenues, Pennsylvania and Holt avenues and south Denning Drive.
Held the official swearing-in ceremony for the city's new Police Chief Michael Deal.
Acquired 1111 W. Fairbanks Ave. (old bowling alley property).
Completed the year-long Vision Winter Park process and established the city's new vision: "Winter Park is the city of arts and culture, cherishing its traditional scale and charm while building a healthy and sustainable future for all generations."
Approved funding for improvements to Denning Drive.
Refinanced the Electric Refunding Revenue Series 2007 Bonds that resulted in a net present value savings of $2.5 million and reduced the annual debt service by $150,000.
Rapidly and effectively responded to and recovered from the impact of Hurricane Matthew.
Residents voted in favor of the library, events center and parking garage referendum and judge ruled in favor of validating the bonds.
The city's Comprehensive Plan was transmitted to the Florida Department of Economic Opportunity for review.
Opened the Lee Road extension, adjacent to the new Whole Foods.
Repaved and added new bike lanes on Lee Road.
Completed the construction of two new restrooms at Ward Park.
Reorganized the Electric Utility Department to better serve our electric customers by replacing outside contractors with in-house city employees.
Urban Forestry Division completed the rights of way tree inventory and risk assessment.
Revamped the undergrounding plan focused on efficiency and undergrounding larger areas. Visit org/residents/helpful-maps/ "Electric Underground" to see when your home is scheduled for undergrounding.
Created "Brookshire Forest" that includes poplar, live oak, maple, sweet gum, and cypress trees at Brookshire Elementary School.
Became the first city to use the standardized America Recycles label on residential carts to encourage recycling.
Formed an eight-member Arts & Culture Subcommittee to increase awareness and visibility of the arts and culture amenities offered in our city. Visit org/visitors/arts-culture/ to see the latest directory and calendar of events.
Winter Park Fire-Rescue Department held coordinated training with the police department and are now prepared with bullet proof vests and equipment as they enter more dangerous environments.
Began using Facebook Live to share important city events and messages.
These are just a few of the highlights from 2016 and I am looking forward to more impressive improvements and accomplishments that we can bring to our residents, guests and community in 2017.
Sincerely,
Steve Leary, Mayor






by





by