Adopt A Fire Station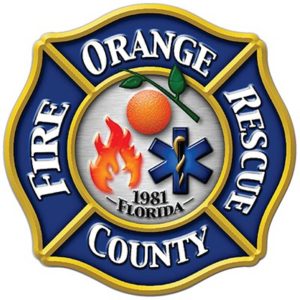 With the help of the Neighborhood Preservation & Revitalization Division, Orange County Fire Rescue will once again participate in the Orange County Mayor's Adopt a Fire Station for the holidays. The goal is to have all 41 Orange County Fire Rescue stations, as well as 911 Dispatch Center and headquarters, adopted by families and/or local organizations and businesses.
While most firefighters celebrate the holidays with their families and loved ones, many spend the holiday season on call at the Fire Station. In an effort to make the holidays special for them, the Adopt a Fire Station program began in 2012 so neighborhood groups, businesses, families, and non-profits could recognize and give back to their local  stations during the holidays.
The program provides the opportunity to be creative in showing appreciation to local first responders. Those who have adopted in the past have prepared meals and holiday treats or organized special activities such as Christmas caroling. During the visit, crew members often offer station tours and take photos with the guests.
Registration for Adopt a Fire Station is currently open and runs through December 15, 2018. The campaign will run until January 1, 2019.
For more information, visit www.ocfl.net/adoptafirestation or contact Tiana Davis of the Orange County Neighborhood Preservation and Revitalization Division at 407-836-5531 or [email protected].




by







by