Annika Sorenstam To Speak At Rollins College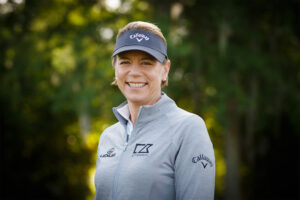 Swedish-American award-winning LPGA golfer, businesswoman, and ambassador for healthy and active lifestyles, Annika Sorenstam, will present "Journey from Hall-of-Fame Golfer to Entrepreneur and Philanthropist" on November 18 at 7 p.m. at Bush Auditorium as part of the Winter Park Institute (WPI) at Rollins College Speaker Series.
Credited as a trailblazer in women's golf, Annika Sorenstam is referred to as the greatest female golfer of her generation, perhaps even one of the best of all time for her record-breaking career statistics. She earned the title of LPGA Player of the Year eight times—five in a row between 2001 and 2005—won more than 70 tournaments in 16 years and is a member of the World Golf Hall of Fame. Her tenure at the top of women's golf rankings heightened attention to women's golf—how it was viewed, played, and covered as a vital sport.
With the fame and fortune her golf success brought, Sorenstam has dedicated her passion to business ventures such as designing golf courses and becoming the first female golf pro to successfully develop her own brand. She also established the Annika Foundation to encourage wellness and healthy and active lifestyles.
The Winter Park Institute continues its tradition of bringing intellectual leadership to Central Florida with this 12th season.  WPI brings preeminent scholars, artists, entrepreneurs, entertainers, writers, and world-renowned speakers to students, faculty members and the broader community each year. Guests of this series have won Academy Awards, Tony Awards, Emmy Awards, Pulitzer Prizes, Presidential Medals of Freedom, and a Nobel Peace Prize, among many other distinguished honors.
Upcoming speakers include Jeffrey Brown, Billy Collins and Laura Ling. Information can be found at Winterparkinstitute.org. Tickets can be purchased for $25 each online or by calling the box office at 407-646-2145.




by







by