Ask A Cop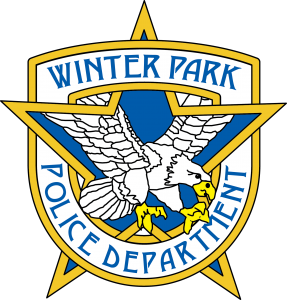 Protection And Service – By The Winter Park Police Department
Often times when out on patrol, officers encounter citizens with questions about the law, recent events both national and local, and general information subjects.  If in a public place, passersby will often stop and join in the conversation as they too have had the question or they have heard bits and pieces about the topic and want clarity.  In an effort to provide the opportunity to have your question(s) answered or to just satisfy some idle curiosity, we are introducing, "Ask A Cop."
AskACop@cityofwinterpark.org is the email address to which you can submit your question.  You can remain anonymous if you choose, or if you would like to have your name published along with your question, please indicate if we may use your first name in your email.  We ask that you always include the city in which you live.  Not all questions submitted will be published.
Questions specific to a particular incident will not be answered, as this format is intended to provide information that would be of interest to the general public.  Goodguyinblue from Winter Park asked, "Who has the right-of-way at an intersection where the traffic signals have no power?"
Intersections where the traffic signals have no power are to be treated as a four-way stop.  The order in which to proceed at a four-way stop: if two vehicles reach the  intersection simultaneously, the vehicle on the left must yield the right-of-way to the vehicle on the right.   Just be sure to double-check that all traffic has stopped, prior to entering the intersection.
We are excited to be able to have access to this forum and look forward to your questions.




by







by