Babe Ruth Opening Day
Just a couple of weeks post Punxsutawney Phil emerging from his burrow, The Winter Park Babe Ruth 2016 spring season opened to mild temperatures and sunny skies.  Our master of ceremonies for Opening Day at Ward Park was the president of Winter Park Babe Ruth, George McGowan.  George kicked off the event with the welcoming of the over 600 athletes who will be running, fielding, pitching, catching, sliding and scoring over the next few months for the love of the game!
George also recognized last years' teams for their individual successes throughout the season.  In addition to a very nice rendition of our National Anthem and the presentation of our nation's colors there was a very well deserved dedication for former Winter Park Little League President, Kevin Robillard, for his vision and dedication to the program that he helped create.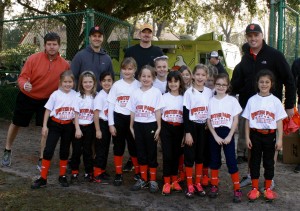 The first pitches for baseball and softball were thrown simultaneously; Mayor Steve Leary tossed a curve ball to catcher Tyler Williams, and Representative Mike Miller did his best to fast pitch to All Star Wildcat, Alea Woods.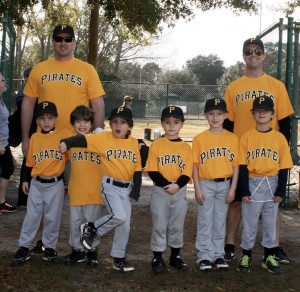 Opening Day was again a success and a great event to kick-off the season for all the players and their families.   The league president stressed in his remarks that the league could not be made possible without the hard work of many volunteers, the dedication of the members of the board of directors, and league sponsors who continually step up with support.  Of course, the ceremonies ended with a rousing call of "Play Ball!"




by







by