Back To School And Back To Music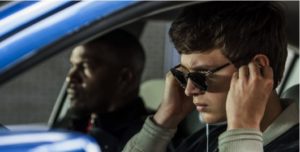 Pop Culture Detours – By George McGowan
August means back to school for our young people. I suggest that it also include a visit to the time machine which good music provides us. That time machine is put to wonderful use in the new movie, Baby Driver. The movie's title character uses music to soundtrack his day, from work to play. It takes us from old school R&B of Martha and the Vandellas to classic rock of Queen, from the quirky beats of Beck and back again to timeless classics like "Harlem Shuffle" and "Tequila."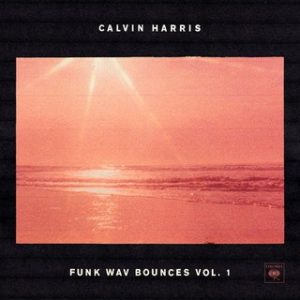 Once you get in the groove provided by the Baby Driver soundtrack, and if you can bear switching it off, there is some new music informed by the old school that you should try. First, if you love the country music of old, Chris Stapleton is your man. Chris exudes his influences, from classic country of Dolly, Willie, Waylon and Merle to southern rock of Skynyrd and the Allman Brothers. His latest album, "From a Room, Vol. 1" was made in the cradle of classic country, RCA Studio A in Nashville, and exudes its influences without regret or explanation. Check out the song "Second One to Know" which Paste magazine calls "a bar-band ripper with a swaggering chorus and a scalding guitar solo."
For those of us who appreciate the mixture of punk and politics, try the debut album from the DC-based "Priests." The band declines the monikers of punk or riot-grrl, but you can't deny the influences of both genres. I "assigned" their album to my daughter to listen to, because of the attitude and lyrical depth they supply. My favorite song is "JJ" but I can't not also recommend "No Big Bang" as a possible anthem for the disillusioned who still like to bang their heads once in a while.
My final three recommendations should get you onto the dance floor, even if it is only in your head (like mine). For a modern take on classic R&B, you can't beat SZA (born Solana Imani Rowe in November 1990). SZA is the first female act signed by the California-based hip hop label, Top Dawg Entertainment, which boasts the best rapper of the day, Kendrick Lamar. However, Lamar guests on the weakest of the songs on her latest album "Ctrl," quite literally dragging it into the gutter. For a better introduction to her quality, listen to "Prom" and sail along with her groove.
A contender for the "Album of the Summer" which boasts some great songs from beginning to end is from producer/DJ Calvin Harris, and is interestingly named "Funk Wav Bounces Vol 1." Harris gets vocal help from many well-known chart-toppers of the day. I recommend the album opener "Slide" which rides on the great vocals of Frank Ocean and the short and not-so-sweet raps of Migos. Finally, try some Portugal. The Man. While many of the reviews of their latest mention the words "sell out" – to me that only means they want to deliver hooks that will catch our ears and get us moving. "Feel It Still" stands out as such a song. There is nothing wrong with homages to our musical past! These connections are important and help keep the generations connected. Old School, New School, whatever! Good music is good music!






by





by