Be The Difference In Someone's Life This Holiday Season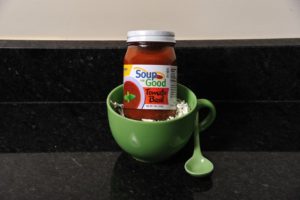 This holiday season has become savory and heart-felt through a variety of specialty gift packages offered by Second Harvest Food Bank of Central Florida. Through A Spoon Full of Hope, a multi-product food retail line, the organization now offers a variety of customizable gift options ranging from hostess gifts to corporate holiday packages.
"We're excited to provide A Spoon Full of Hope gift opportunities for corporations and individuals alike this holiday season," stated Dave Krepcho, CEO of Second Harvest Food Bank of Central Florida. "Each product in the A Spoon Full of Hope food product line includes fresh, healthy ingredients with no preservatives or additives including the highest quality standards from vendors who share our same philosophy. What better way than to give the gift of food while also being that difference in someone's life."
In October, Second Harvest of Central Florida officially became the first Feeding America network member across the United States to launch a multi-product signature food retail line, called A Spoon Full of Hope. It was designed to financially support the 16-week Culinary Training Program, which provides at-risk and economically disadvantaged adults no-cost culinary and life skills training to pursue a sustainable career in the food industry – thus shortening the line of need across Central Florida.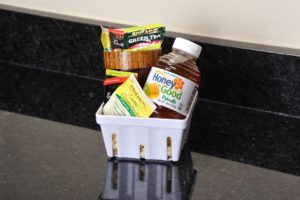 A Spoon Full of Hope includes a tomato basil Soup for Good (16 oz., $4.99); Honey for Good including mangrove (2-20 oz., $4.59 – $15.59), orange blossom (16 oz., $7.49), palmetto (16 oz., $7.49), and wildflower (16 oz., $7.49); shortbread Cookies for Good, which can also be customizable; and a healthy Lunch for Good, for corporate and volunteer meals. The holiday gift options start at $19.99 and can be customizable.
The Honey for Good trio of orange blossom, palmetto and wildflower are locally sourced through 96-year-old Goldenrod Apiaries; and packed raw, uncooked and unfiltered. The mangrove honey – otherwise known as the "Bee Keepers Special" – hails from Jester Bee Company in Mims. All of the packaging and labeling currently occurs by staff and volunteers in Second Harvest's Production Kitchen. The tomato basil soup was created by Second Harvest Chef Jill Holland in collaboration with packaging partner IPAC located in Winter Springs.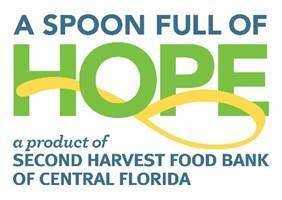 Visit ASpoonFullofHope.org to learn more or to view and purchase any of A Spoon Full of Hope products and gift baskets. To customize a basket, please contact Lanette Jarvis, catering sales manager, at ljarvis@feedhopenow.org or at 407-514-1048.




by







by