Bringing Teams Together For A Cure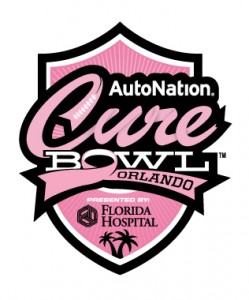 By Rick Cable
What's your purpose in life?  Do you know?  It's a tough question to answer, and in some cases, we may not realize our purpose until our journey in this life is over.  Possibly, it's defined by a complete lifetime of work.  Quite frankly, your purpose may not be defined by you at all but through your efforts; it may be defined by others and the impact that you have had on their lives.
As many of you know, football is extremely popular in Central Florida, especially college football.  So with the arrival of a new stadium at the University of Central Florida in 2007, discussions began about the possibility of attracting a third college football bowl game to Orlando.  A small group, of mostly University of Central Florida Alumni, began having conversations, meetings, and fundraising events and for this purpose, formed the Orlando Sports Foundation (OSF).  The group included members with diverse professional experience including real estate, insurance, property management, ad agency, accounting, and a 22-year college athletics veteran.  Among the initial founders included Mack McLaughlin, Alan Fidelo, Joe MCkinney, Jeff Lagos, Dave Almstead, Joe Hornstein, Megan Dowdy, Scott Rose, Alan Morrison, Mike Foristall, George Lamelza, and Executive Director Alan Gooch.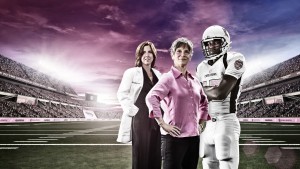 They knew this bowl game needed to have a different purpose, but they weren't sure what that should be.  However, after a great deal of brainstorming by the board, they came to a clear decision.  Laura Goldstein, who was a strong supporter and advocate of the forming of the OSF, had been diagnosed with Stage IV metastatic breast cancer.  That was it…this bowl will be dedicated to the cure.  While all the other bowl games have charitable ties, this bowl will actually include the effort in the name.
One out of every eight women is diagnosed with breast cancer in the U.S. and the diagnosis happens every two minutes.  It's a disease close to everyone and a bowl with this purpose would allow each and every one of us to take part in the effort to help find a cure.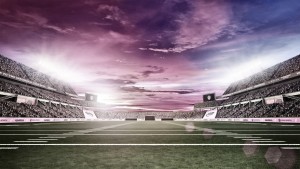 The OSF formed with a modest beginning, as everyone involved was basically volunteering their time and resources.  The board members donated their time and talents, and through their strong relationships in the Central Florida community they have found others who have said, "No need to say more, how can we help?" So fast forward to today, The OSF is still modest in its staff as they only have five part-time employees, but they have a powerful board and an ever expanding community that continues to say, "How can we help!"
After nine years of work, and moments when some thought that game might never come to fruition, The Inaugural AutoNation Cure Bowl presented by Florida Hospital is scheduled for December 19, 2015 at the Citrus Bowl.  The game will feature top teams from the American Athletic Conference vs. The Sun Belt Conference.
AutoNation eagerly signed on as the title sponsor, and proceeds from the game will benefit the Breast Cancer Research Foundation who spends 91 cents of every dollar raised to directly fund researchers working every day to find a cure for breast cancer.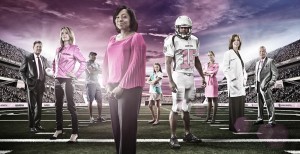 Florida Hospital is the presenting sponsor, and will host a "Cure Village" during the game at the stadium – a hub where fans can receive mammograms and other lifesaving screenings on game day.  This partnership enhances a collaboration between Florida Hospital and University of Central Florida College of Medicine's associate professor, Dr. Annette Khaled.  Dr. Khaled was recently awarded a $250,000 grant from (BCRF) to fund her work into developing new technologies that treat metastatic cancer cells.  Other partners include Delta Airlines, Universal Orlando Resort, and the CBS Sports Network.
Perhaps our purpose is to be part of this game?  At the minimum, it will be a classic matchup between two top level Division 1-A teams, and the first of three great bowl games taking place this fall at the newly-renovated Citrus Bowl.  Yes, just purchasing a ticket and attending helps, and the prices range from $22 – $250.  For more information please visit www.curebowl.com.
Unfortunately, Laura Goldstein lost her long and hard-fought battle with breast cancer on April 20, 2011, but I know she will be looking upon us knowing what her purpose in this life was…bringing teams together to find a cure.




by







by