Budweiser Shares Their "Hero's Welcome" Super Bowl Commercial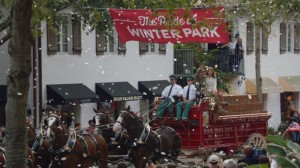 On Tuesday, we posted the teaser on "Hero's Welcome" that chronicles a single soldier's homecoming and his genuine surprise when the entire town of Winter Park, Fla., joins together to welcome him back from Afghanistan.  While the 60 seconds of the actual commercial will tug at your heartstrings, that's just the tip of the iceberg.  Check out the brief behind-the-scenes documentary (also linked below) for an in-depth look at the true emotion behind the spot – and why a simple thank you to our service members can mean so much.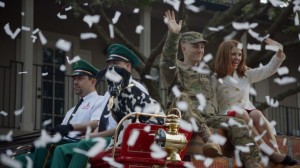 The full "Hero's Welcome" spot was released exclusively to active and retired military on Thursday via a special partnership with id.me – but now it's time to share it with the rest of America. 
Behind-the-Scenes Documentary: 
60-Second Spot (YouTube) :
*Photos feature a "Hero's Welcome" in Winter Park, Florida to honor the return home for Lt. Chuck Nadd.  All photos courtesy of Anheuser-Bush.






by





by