Buying And Selling During the Summer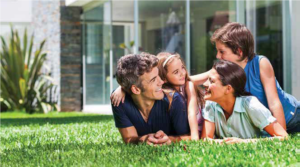 Real Estate In The Parks – By Scott & Sam Hillman
Have you heard the myth about spring time being "the time" to buy or sell real estate?  If so, don't believe all that you hear.  The summer real estate market is very active and is a fantastic time to list your home and/or move into a new home.
In Orange County, over the last three years, 27% of closings occurred in the summer months, which is equal to the percentage of closings that happened in the spring time market- proving that summer time is most certainly a popular and profitable time to buy and sell.
Schools are out, summer camps and family vacations begin, providing more flexible time to look for a new home.  On the flip side, this flexibility allows sellers to have less stringent showing and open house times now that homework and tight schedules have been pushed aside for summer.
We are currently seeing a strong and healthy real estate market here in Central Florida, and the time between Memorial Day and Labor Day is an ideal time to move into a new home.  For families with children, summer is perfect for a change in address as the move will not interfere with the school year.  It is typically a major adjustment for families to change their routines and a summer move allows them ample time to become familiar with their new home and community.
For sellers, the summer market is an outstanding time to list their home, as there are a plethora of buyers looking to purchase.  Additionally, with a strong and active inventory, buyers are able to look and consider many different options.  Central Florida's real estate market provides a wide range of home buying options.
Summer is the quintessential setting for both buying and selling a home.  No summer time blues are present in this real estate market.  The myth about spring time reigning supreme is clearly just that; a myth.




by







by