Calling All Elves!!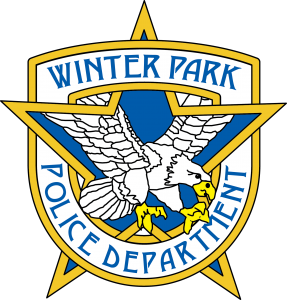 Protection And Service – By MPO Jim Whitman, Winter Park Police Department
The Winter Park Police Department is constantly recruiting!  We are always searching for qualified people to fill positions as officers, emergency communication operators, and valued community partners.  Valued Community Partners???? You may be asking, "What is a Valued Community Partner, " and how can you become one?  As you may know, the Winter Park Police Department is very involved with our community through participation in everything from community clean ups to stocking food banks for those who are food insecure.
Throughout the year, we rely on the generosity of the citizens of our city to accomplish these tasks.  St. John Lutheran Church, First Baptist Church of Winter Park and numerous businesses are kind enough to step in and help those who are less fortunate.  Now that the holidays are here, we are once again looking to recruit some valued community partners to assist us in our "Helping Others Holiday Drive."  This campaign is centered on collecting non-perishable foods, toiletries, and toys to be distributed to individuals and families in our community so that they may be able to have at least one day that they don't have to wonder how they are going to be able to eat or perhaps provide a toy for their child during the holidays.
If you are interested in making a donation, or perhaps getting your office or business involved, items can be dropped off at the Winter Park Police Department located at 500 N. Virginia Ave in Winter Park. If you have a large amount or large items, you may contact us at 407-599-3301, 407-599-3507, or 407-599-3248 and we will gladly make arrangements to come and pick those items up.  For a list of ideas to donate, please check out our Facebook page or our website (wppd.org).  The Holiday Drive will continue until December 15th at which time the items will be sorted and then distributed.
One last thing before you strap on your pointy elf ears.  Once again the Winter Park Police Department will make available our Cardboard Crime Container.  This is a large dumpster that will be placed on Swoope Ave at the corner of Virginia Ave (just outside the back gate of the Public Safety Building).  If you receive any large or "big ticket" items, do not dispose of the boxes at your curb.  This is just an advertisement to potential burglars that there is something they may want inside of your home.  Instead, stop by and place the folded boxes in our container.  The container will arrive during the week of December 16th.
On behalf of the entire Winter Park Police Department, we hope everyone has a joyous and safe holiday season!




by







by