Celebrate October 3rd!!!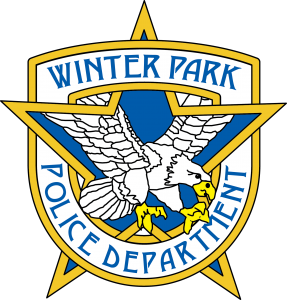 Protection And Service – By The Winter Park Police Department
You may already be planning to celebrate National Techies Day, the day on which students are encouraged to pursue a career in Technology; or National Boyfriend Day, the day designated to celebrate the often overlooked "good" things that boyfriends do.  However, the Winter Park Police and Fire Departments will be celebrating National Night Out at our annual "Open House" from 6:00 to 8:30 p.m.
This year, representatives from the national sponsors, ADT and Ring, will be present as well as local businesses that specialize in residential security.  Our partners from AAA, Home Depot, and the Victim Service Center of Central Florida will also be on hand to showcase safety products and services.  Once again, Winter Park Lost pets along with Orange County Animal Services and the Veterinary Emergency Clinic will be on site to offer free micro-chipping of pets.  Walgreens will be offering free flu shots to those who qualify, along with coupons and giveaways.
Hot dogs and hamburgers will be served by the Winter Park Police Department and additional refreshments will be provided by Kona Ice and Chick-Fil-A.
The Winter Park Fire Department will provide information on their newest programs as well as provide bay and truck tours.
The Police Department will display the S.W.A.T. vehicle along with a patrol boat, the Crisis Negotiation vehicle, DUI simulator/driving course, and K-9 units.  A crime scene scenario will be available for budding detectives.
Make sure to mark it on your calendar and when you are done celebrating technology and your boyfriend, plan on coming down to the station located at 500 N. Virginia Ave from 6:00 p.m. to 8:30 p.m. and join in a family-friendly evening featuring fun, food, and interactive educational opportunities.




by







by