City Of Winter Park Hurricane Irma Update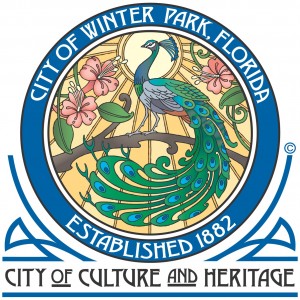 EMERGENCY OPERATIONS CENTER (EOC)
· The city's Emergency Operations Center is at Level 3 – monitoring, and will be activated to a higher level, if necessary, depending on the track of the storm.
SANDBAGS
THE CITY OF WINTER PARK IS OUT OF SANDBAGS The city has distributed over 16,000 sandbags to its residents and will not be getting another shipment of supplies before Hurricane Irma's arrival.  If you are in need of sandbags, please visit one of Orange County's sandbag distribution locations found at ocfl.net/sandbags.
CITY-RELATED CLOSURES
FRIDAY, SEPTEMBER 8
· 3 p.m. – the boat ramp at Dinky Dock Park and all canals in the Winter Park Chain of Lakes will be closed and remain closed until further notice.
SATURDAY, SEPTEMBER 9
· 6 p.m. – All city parks and recreational facilities will be closed and remain closed until further notice.
· The Saturday Winter Park Farmers' Market will remain open.
· The Winter Park Public Library's annual Bash for Books event has been cancelled.
MONDAY, SEPTEMBER 11
· The City Commission meeting has been cancelled and a new date will be provided once determined.
WASTEPRO®
· WastePro® is running their regular trash and recycling pickups today and Friday, September 8.
· Anyone who has already had WastePro service this week should not place items on the curb for pickup prior to the storm.
· All garbage and recycling should be secured or put away.
DUMPSTERS & ROLLOFFS
· Building inspectors are requiring construction site managers to secure their sites, and cover or clear their dumpsters that are close to capacity.
· Construction managers are also being informed to clear or secure all roll-off dumpsters prior to the storm's arrival.
ONLINE RESOURCES
· Website cityofwinterpark.org
· citEnews > cityofwinterpark.org/citEnews receive city info via email
· Facebook® cityofwinterpark.org/facebook (@winterparkfla)
· Twitter® cityofwinterpark.org/twitter (@winterparkfla)
· Nextdoor® > sign up at nextdoor.com
OUTAGES
· Electric utility power outages           1-877-811-8700
· Water & wastewater utilities outages 407-599-3219




by







by