Commissioner Stuart – August 2018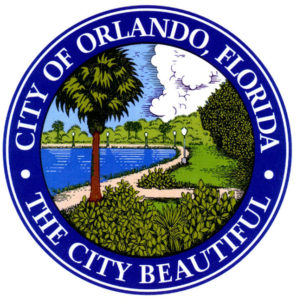 As summer winds down, I am glad to share some news from the City of Orlando…
Join me at the mayor's State of the City Address on August 7th (which also happens to be Mayor Dyer's birthday!) at 10:30 a.m. at the Dr. Phillips Center for the Performing Arts to hear his vision for the upcoming year and see how you can get involved in our city. The address will also be live on the City of Orlando Facebook page and website.Our great team at Keep Orlando Beautiful is offering a free Electronics and Recycling Event at Festival Park (2911 E Robinson St)—you don't even have to get out of your car! The drop-off will take place on Saturday, August 11th from 9 a.m. to 1 p.m. and items such as computer monitors, televisions, old cell phones, video game consoles, clothes, shoes, towels, sheets, and stuffed animals will all be accepted and recycled.
August means back-to-school for many youth and families in our community. I want to congratulate all  our local schools for continuing their high standards of student achievement. This year, we are excited to have a new school in District 3- Audubon Park K-8. Please join me in supporting all our great schools.  Things as simple as driving carefully around our schools and being mindful of pedestrians can make a big difference!
As we all try to fit in a few more fun family activities before we let go of summer, consider visiting our city's signature park, Lake Eola. If you missed our 4th of July festivities, check out Movieola on the East Lawn of the park.  This fun, outdoor family movie night will take place on August 31st with an 8:15 p.m. showing of the classic  "E.T. The Extra Terrestrial." Check out cityoforlando.net for details.
Another unique activity to explore is finding all the Fairy Doors that are hidden within the 50 acres of Leu Gardens.  This whimsical exhibit, which runs through the end of September, allows children and kids at heart a chance to use their imaginations to see where the fairies live.  Visit leugardens.org for more information.
Enjoy one of our delicious restaurants, especially those participating in the 2018 Main Streets Restaurant Week (#afoodiething), which runs through August 11th. Restaurant Week encourages restaurant members to offer a select prix fixe menu with established price points of $5, $10, $20 and $30 depending upon lunch or dinner, and the restaurant's normal price point. No tickets or passes are required. Food lovers may simply dine out at as many participating restaurants as they like. Visit orlandomainstreets.com for more details as well as a list of participating establishments.
As we all know, while hurricane season runs from June 1-November 30, the peak season is normally August and September- so if you haven't checked your supplies for this year and made a family plan, please do so. Visit cityoforlando.net/emergency for more information and tips.
Also, please know that we have tentatively passed our millage rate for the 2018/2019 fiscal year and it will stay at 6.65 mills, which means a property owner pays $6.65 per $1,000 of taxable property value. The property tax rate has stayed the same for the City since 2015. For more information on the City's proposed budget for next year, please visit cityoforlando.net/budget.
MetroPlan's Corrine Drive Community Feedback Report is now complete. More than 1,100 people gave feedback regarding six possible design solutions and seven different safety features for the corridor.  The short story is that while no single design concept received majority support, there was clear support for bicyclist and pedestrian improvements and safety improvements.  While this feedback doesn't constitute a vote, it did provide valuable input and will help shape the final design recommendation, which should be completed and ready for public consumption in a few months.  At that time, there will be another round of community engagement to get feedback on the plan.  And to recap, funding still needs to be identified for any changes to be made.  To read the report in its entirety, visit corrinedrivestudy.org.
Finally, please consider signing up for this year's National Night Out celebration taking place on October 2nd. National Night Out is America's night to give crime and drugs on our streets and in our neighborhoods a "going away party." Join the Orlando Police Department and host your very own NNO block party. Register your party or church with OPD, and you will receive your very own NNO Party Package, and free street closure and blockades. Visit cityoforlando.net/police for more information about this fun event with a purpose.
Thank you for your continued support of our Great City and I look forward to seeing you around town this month.
Robert




by







by