Commissioner Stuart – November 2017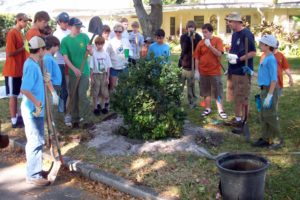 While we finally begin to enjoy cooler weather, at least in Florida terms, I am excited for the opportunity to share a little bit about what is happening around our Great City.
While it may sound clichéd, I am truly thankful for our city and its residents.  As a lifelong Orlandoan whose son, daughter, three brothers, two sisters and their families all still live in our community, this is more than just the place I call home. It is the place that I miss when I am away and the place that I want to, for the rest of my life, dedicate my time and resources to improving.
I am excited to announce a new fitness area being constructed in Blue Jacket Park. The exercise area will be accessed from General Rees Avenue and located near the southern half of the parking lot. As part of a continued commitment to providing outdoor amenities to residents, this will make one of District 3's most popular parks even better. This newest park addition offers users a diverse array of equipment, while only utilizing .03 acres of green space. The area includes push up bars, parallel bars, straight bench, decline press, the horizontal ladder and a climbing structure with pull up bar.  Site improvements have begun with the equipment installation being completed next month.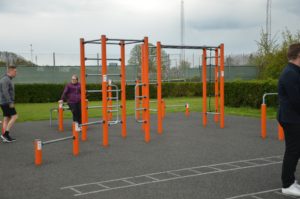 This new amenity will bring the number of free fitness pods and exercise trails available to City of Orlando residents to 12. Promoting regular physical activity is a public health priority and our parks make it easy and affordable for residents to get up and get moving toward a healthier lifestyle.
I am also happy to announce that the City has committed $65 million in infrastructure and amenity improvements throughout our city.  The money will come from a variety of sources, including the issuance of a capital improvement bond, but this dedicated funding will not increase the City's annual General Fund debt service obligation nor will it raise taxes.
Some of the projects include creating the Orlando Bicycle Beltway, which will be an 8.25 mile loop from Downtown to the Fashion Square Colonial area and back.  For those families who visit our Citrus Bowl at Camping World Stadium, we are renovating Lake Lorna Doone Park in partnership with Florida Citrus Sports.  Improvements include a lakefront pedestrian path, a splash pad, and a new water feature in the lake. The City is also investing in three brand new replacement fire stations.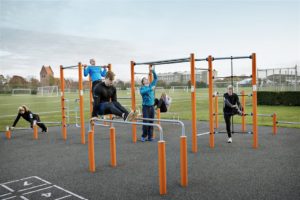 As we enjoy Thanksgiving and Veterans' Day this month, there are already many great ways to spend time with family and friends!
Please join us on Saturday, November 11th as we celebrate our veterans with the City's Annual Veterans' Day parade in Downtown Orlando at 11 a.m. For more details, please visit cityoforlando.net.
If you are looking for a way to balance out the calories from the many traditional indulgences of the day, consider participating in the 27th annual Turkey Trot 5K benefitting Seniors First, a wonderful charity in our community.  For information check out, seniorsfirstinc.org.  And if you want to share your blessings with others on this day, there are many other worthwhile charities that will be serving meals to those in need—the Coalition for the Homeless, Salvation Army and Ronald McDonald House just to name a few.
While many head to the malls on the day after Thanksgiving to make a dent in their holiday shopping, consider starting a new tradition with your family this year by shopping locally in some of our great commercial districts on Small Business Saturday! You can get some great deals and support our local economy in the process.
District 3 also boasts a few other unique events where residents can enjoy holiday festivities and do a little shopping on the side as well.  First, the 30th Annual Festival of Trees will take place at the Orlando Museum of Art (omart.org) from November 11-19th.  Also, Leu Gardens is open, thanks to the volunteer efforts of an army of residents who gave of their time following Hurricane Irma. Visit leugardens.org for a list of their upcoming events.
This month, I want to say a special thanks for the opportunity to serve you.  While the job is always challenging, I feel truly blessed every day to play a small role in building community throughout our Great City.  Happy Thanksgiving to you and your family!






by





by