Commissioner Stuart's Message – November 2016
As you read this, our community and our nation are just completing what has probably been the most divisive election cycle as it relates to the top of the ticket.  But let us not forget all of the important races down the ticket, which much more directly affect our day-to-day lives in so many ways.  Let me express my personal gratitude especially to those local candidates who made the brave decision to place their names before the voters in order for a chance to serve our region.  Their shared willingness is a testimony to the staying power of the principles set forth by our Founding Fathers and a continuation of the clear vision our country first realized long ago.
And let me thank those who believed in the principles of their candidate or their position on an issue and got involved in the process.  But even more importantly, thank you to those who voiced their opinion by casting their vote and participating in the very core of our citizenship.
Let us remember the values of our country and celebrate the gift that we all share, the gift of living in America, by joining to work toward a better community and nation.  This is the "special genius" of our process…that following contention, we can join our hearts and minds together to move forward, unified in our goal to better our community, our country and ourselves, continuing to be an #OrlandoUnited.
And what better holidays to celebrate after an election than Veterans Day and Thanksgiving, where we can all focus on those who have selflessly risked their lives to ensure our freedoms and then focus on the many blessings in our lives?
Even though the lives of these heroes may not make the front page of the news much anymore, we are reminded that soldiers are still sacrificing their lives defending our country.  With their memories in mind, we can also come together to support our military families as well.
Organizations such as the Camaraderie Foundation (camaraderiefoundation.org) are working hard to make a difference in the lives of our service men and women as well as their families.  If you are thinking of donating your valuable time or monetary resources this holiday season, please consider giving to a charity that impacts the lives of those who are fighting or have fought to protect our invaluable gift of freedom.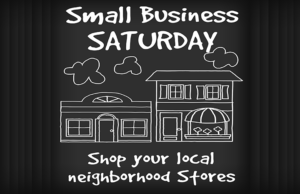 Also, please join us on Saturday, November 12th as we celebrate our veterans with the City's Annual Veterans' Day parade in Downtown Orlando at 11 a.m. For more details, please visit cityoforlando.net.
If you are looking for a way to balance out the calories from the many traditional indulgences of the day, consider participating in the 27th annual Turkey Trot 5K benefitting Seniors First, a wonderful charity in our community.  For information check out, seniorsfirstinc.org.  And if you want to share your blessings with others on this day, there are many other worthwhile charities that will be serving meals to those in need—the Coalition for the Homeless, Salvation Army and Ronald McDonald House just to name a few.
While many head to the malls on the day after Thanksgiving to make a dent in their holiday shopping, consider starting a new tradition with your family this year by shopping locally in some of our great commercial districts on Small Business Saturday! You can still get some great deals and support our local economy in the process.
District 3 also boasts a few other unique events where residents can enjoy holiday festivities and do a little shopping on the side as well.  First, the 30th Annual Festival of Trees will take place at the Orlando Museum of Art from November 12-20th.  Enjoy the Toyland Town and Shop, the Holiday Boutique and Garden, as well as all of the wonderful decorated trees and displays.  For more about this event, go to omart.org. Also, on November 13th, Leu Gardens' Holiday House opens, offering visitors a chance to tour the 11 themed rooms that make up this amazing holiday showcase. For more information on this and other upcoming events, visit leugardens.org.
This month, I want to say a special thanks for the opportunity to serve you.  While the job is always challenging, I feel truly blessed every day to play a small role in building community throughout our Great City.  Happy Thanksgiving to you and your family!
Robert




by







by