Crime Prevention Goes Viral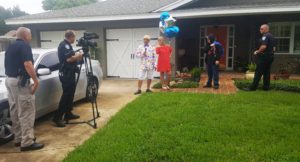 The Winter Park Police Department, in an effort to reach as many people as possible, has begun producing PSAs (Public Service Announcements).  These PSAs can be found on the department's website (WPPD.org) as well as on the department's Facebook Page (Winter Park Police Department).  The most recent PSA, featuring the "Ambush Patrol", takes a humorous look at the results of having an effective residential security system.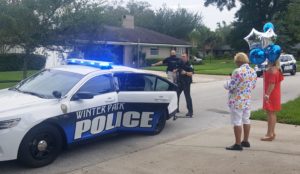 The PSA was filmed in a Winter Park neighborhood utilizing a resident's home and police officers and a fellow City employee who volunteered to be in the video.  The message of having technology help defend your home is conveyed from the opening scenes and again reiterated at the very end.  The actual video recording/acting was accomplished in just one day and the editing process took approximately 20 hours.  Keep your eyes out for the next production!!!




by







by