Did You Know?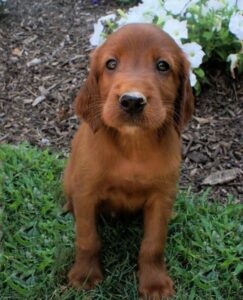 Protection And Service – By MPO Jim Whitman, Winter Park Police Department
As we welcome spring, we should take a few minutes to celebrate some of the lesser known "National Days" that occur throughout the month of March.  When you think about it, what month offers such diversity for reasons to celebrate?  There is everything from Manatee Appreciation Day (last Wednesday of March) to National Triglycerides Day (March 28th).  Of course, there are some days that, although it seems a little outlandish that we actually celebrate them as national days, we may want to give pause and ponder if they just might be worth considering how they might apply to us.
Starting with March 1st, National Self Injury Awareness Day is a day that focuses on the education of a problem that is often misunderstood.  Some of the latest statistics indicate that approximately 4% of Americans self-harm with the majority of those being college students.  There are multiple reasons that people self-harm, including coping with fear, anxiety or stress.  Some signs of self-harm include wearing clothing not appropriate for the weather to try to hide unexplained cuts or bruises, avoiding relationships, and poor self-esteem to name a few.  If you are or someone you know may be self-injuring, there are some helpful resources available at www.crisistextline.org or www.mindfullivingcounselingservices.com.
March 2nd is recognized as National Old Stuff day.  A day "to do things differently,"  Take this opportunity to look at things differently.  Examine your daily routine and see if you are becoming a creature of habit.  Chances are, if you notice that your actions are "automatic" and routine, someone else has probably noticed that as well.  Criminals count on people falling into routine so therefore, change some things around.  Take a different way to or from work, leave a different light on in your house when you leave, or alternate parking your car in and out of your garage.  Mixing things up will not only get you out of a rut but may also make a potential crook pass on you or your home as a future target.
Uv korse: yew probably no tht March 8th is National Proof Reading Day so double check your spelling and grammar and count the days to March 14th (National Pie Day 3/14).  After that dessert, enjoy March 15th, National Napping Day and once the fog has cleared, take some time to celebrate March 21st, National Common Courtesy Day (we all know someone who should practice this).  Then it is time to prepare for the best day of the month, March 23rd, National Puppy Day.
Time to revisit that National Napping Day again!!  Stay Safe and Be Nice to each other!!!




by







by