Exploring Winter Park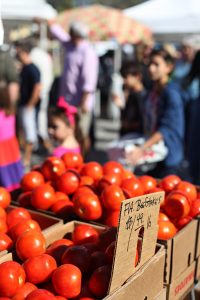 Real Estate In The Parks – By Scott Hillman & Katherine Ferrara
In our final series rediscovering some of Central Florida's best neighborhoods, we head into our backyard. The tree-lined paved brick streets of Winter Park offer an array of home designs, from distinctive custom luxury with modern Florida and classic New England styles. Originally a winter resort retreat for wealthy Northerners, Winter Park became prosperous in the late 1880s with families like Capen, Chase, Mizell, and Morse becoming some of the city's earliest settlers.
An abundance of parks, museums, family-friendly entertainment venues, along with A-rated schools and restaurants make Winter Park one of the most sought-after neighborhoods to live, work and play. The sparkling waters along the Chain of Lakes, connected through a series of canals, are favorite playgrounds for water and boating enthusiasts. Rollins College, ranked as one of America's Best Colleges by U.S. News & World Report, has graduated some of the nation's leading scholars and Nobel Laureates.
Real estate sales figures confirm the strength and resiliency of the 32789 zip code. According to the MyFlorida MLS, during the first half of this year, the median sale price was $400,000, up 21% over a year ago. With robust sales expected to continue, Winter Park will remain one of the top neighborhoods in the market.
If you're looking for homes that offer impressive amenities, exceptional entranceways and curb appeal, Winter Park is the place for you. Discover the beauty of this majestic city during a weekend getaway, or rediscover some new (and familiar) favorites during a staycation.
Friday Evening
Check into a luxury suite at the Alfond Inn, the gold standard of hospitality in Winter Park. This artfully-decorated boutique hotel is adorned with art pieces from Rollins College and each well-appointed room features amenities to make your stay a welcome respite. Enjoy a signature cocktail downstairs at Hamilton's Kitchen overlooking the courtyard before heading to dinner at Hillstone. Toast a dazzling summer sunset overlooking Lake Killarney while enjoying award-winning entrees under the stars.
Saturday Morning
One of the most popular gathering – and pet-friendly spots – every Saturday is the Winter Park Farmer's Market, located next to the historic train depot. From fresh fruit and vegetables to homemade gifts and plants, this is a great place to spend the morning exploring local finds over a tasty breakfast. The market opens at 7 a.m. so get there early to beat the crowds!
Saturday Afternoon
Pack a plate of mouthwatering BBQ, cheese, fresh baked bread, and other goodies from the market for a picnic lunch in nearby Central Park. This open green space makes a great spot for lounging and people watching. You can stroll through the fragrant rose garden, or throw a Frisbee or kick a soccer ball on the lawn. If you feel the need for a little more speed, rent bicycles from Breakaway Bicycle Shop to explore the neighborhood and Hannibal Square. Shopping is a popular weekend activity with boutique stores offering couture for men, women and children, jewelry, kitchen and home accessories, and gifts for any occasion. Be sure to stop in The Grove, a locally-owned business that carries apparel, gifts and home furnishings. Book lovers will relish the independent bookstore, Writer's Block, located on Welbourne Avenue, offering something for every reader.
Saturday Night
Make reservations to experience a lively dinner at one of the many restaurants on or close to Park Avenue. For Mexican, Cocina 214; Italian, Prato; French, Café du France; Turkish, Bosphorous Turkish Cuisine; and for a casual American Cuisine, Luma.
Sunday Morning
Sleep in a little later before sitting down to a savory and hearty brunch. The Boca Kitchen Market Bar serves farm-to-table staples with talked-about dishes like the Old Man Egg Platter, Hammy Sammy, and the Hangover Panini.
Sunday Afternoon
With just a few hours left, enjoy an afternoon at the Morse Museum of American Art. This world-renowned museum is home to the largest contemporary collection of Tiffany art glass and lamps. It also houses late 19th and early 20th-century American art pottery, paintings and other decorative art.
Scott Hillman is president of Fannie Hillman + Associates, a 35 year old Winter Park-based real estate company specializing in residential real estate sales and producer of The Hillman Report, a semiannual look at residential real estate in Orange and Seminole counties, as well as Hillman Homes, a customized quarterly publication showcasing local luxury listings, editorial features, a dining guide, shopping guide and cultural arts calendar – which can both can be viewed on the company's website (fanniehillman.com) or by calling (407)644-1234 for a copy.






by





by