The Fiscal Fitness Of Children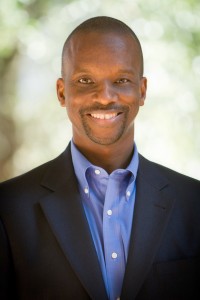 Fiscal Fitness by John Gill
In the United States there has been a blurring of the lines between needs and wants.  There is the constant saturation marketing which promotes items and lifestyles that are either unnecessary or unattainable for most people.  Delayed gratification is challenged in today's culture of instant gratification.  Parents today, even compared to parents of just ten years ago, grapple with the instantaneousness of life.  It appears as though everything is available online as soon as it is envisioned or conceived.  Children see the lifestyles, the phones, the latest gadgets and want it. Now!  It looks like some basic financial education and training may help turn the tide and neutralize some of these issues.
A family focus on financial learning and literacy is needed and at the most basic level.  The emphasis should be on needs versus wants, delayed gratification, general savings, and philanthropy.  The challenge is that family life is so harried these days; few parents have time for even basic financial instruction.  The following statistics tell the story.
Three in ten parents never talk to their children about money or have had just one big talk with their children on the subject, according to a U.S. telephone survey conducted for the American Institute of Public Accountants (AICPA) by Harris Interactive.  On average, children are 10 years old when their mother or father has their first conversation with them about money.  Just 13% of parents surveyed talk daily with their children about financial matters.
"Based on our findings, parents seem more concerned about the politeness of their children than their financial fitness," Ernie Almonte, CPA, vice chair of the AICPA's National CPA Financial Literacy Commission, said in a statement. "Dollars and cents should get the same attention as 'please' and 'thank you' at home. Financial education builds critical skills that help put life goals within reach and strengthen the economy. Parents must make financial lessons a priority in both conversation and action as early as possible."
The National Financial Literacy Commission offers tips for parents in financially educating their children. Start early: as soon as children are able to express a want, discuss basics like delayed gratification that are the foundation for budgeting and saving for a goal.  Require children to save some of their birthday cash and money earned in after-school jobs.  Give them small jobs to earn an allowance to pay for toys, gadgets or other wants. Make saving fun by giving them a grocery list, and have them clip coupons and comparison shop by reviewing store fliers. Split the savings with them to reward their effort. Speak in their terms: a child might not care about money for college and may be more interested in money to buy a toy or spend with their friends. Create teachable moments around things your children care about.
Incorporating some of these suggestions into a child's daily life will put them on and keep them on the road to fiscal fitness.
If you have questions, comments, or an area of financial interest you would like to see discussed in The Park Press please call John at 407-353-0594 or send email to FiscalFitness@ymail.com.  Follow John on Twitter, @john_gill1.




by







by