Flu Prevention Reminders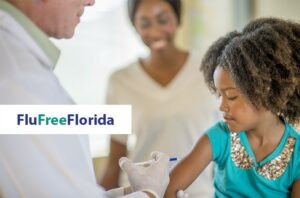 Flu season is here and the Florida Department of Health in Orange County (DOH-Orange) wants to remind you of steps you can take to ward off the flu.
Residents are encouraged to get their flu shot now if they have not already. It is not too late.  The vaccine is safe, and recommended for everyone six months and older, including pregnant women. To locate a flu shot near you, contact your health care provider or use the Florida Department of Health's flu shot locator: www.floridahealth.gov/findaflushot.
Flu prevention steps you can take:
practice good hygiene by properly and frequently washing your hands
make it a habit to clean and disinfect commonly used surfaces in your home, school or office
take additional steps to ward off the flu by coughing or sneezing into a tissue or your elbow and avoiding touching your face
if you are sick, stay at home to mitigate the transmission of the virus
Visit FluFreeFlorida.com for more information on how you can be a part of #FluFreeFlorida. Visit www.floridahealth.gov/floridaflu for more information on influenza and influenza-like illness in Florida.




by







by