Fool Me Once, Shame On You…Fool Me Twice, Shame On You Again!!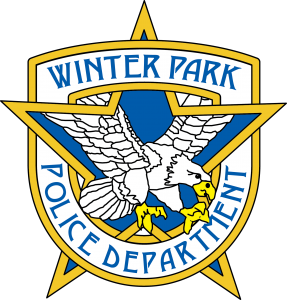 Protection And Service – By MPO Jim Whitman, The Winter Park Police Department
This is a very busy time of the year for most police departments and sheriff's offices as we are just coming off the "white sale" and "mattress sale" season.  This is when we start making unannounced visits to the residences within our jurisdictions to "spot check" that people have not removed the tags from their new mattresses and pillows.  As you may know, under penalty of law, it is a violation to remove those tags and this year our Attorney General, Ashley Moody, has been gracious enough to allow us to only issue Notices to Appear instead of making a physical arrest.  However, if you wish, in lieu of receiving a Notice to Appear, you can opt to pay the officer or deputy a small fee via an Apple ITunes gift card.  If this sounds crazy, you are correct as this is only to show you how a scammer might create a scam and, believe it or not, be successful in separating you from your money.
This time of year, the Police Department responds to lots of questions dealing with fraudulent charities and scams concerning the Internal Revenue Service.  We want to take moment to provide you with a resource as well as some answers to some of our most frequent questions.  Ultimately, we want you to hold on to your money and feel confident when you decide to donate to an organization.
The Florida Department of Agriculture and Consumer Services has website that is rich in resources to help protect yourself from becoming a victim to suspect charities as well as some of the more popular scams.  FloridaConsumerHelp.com can help you navigate questions ranging from "Does the business I am thinking of doing business with have a current State license," to "How do I get on the Florida-Do Not Call registry?"  When you have a moment go to the site and take advantage of the information provided.
We also want to remind everyone that the Internal Revenue Service will not contact you over the phone to demand payment for "back" taxes or missed taxes and ask you to pay them by either providing your bank account information or credit card information.  Also, I know of no law enforcement practice whereby we contact a person that we plan to arrest on a warrant and inform them of the impending arrest.  If you receive any call stating any of the above, hang up as this is just another scam to possibly separate you and your money.
Lastly, unless you played the lottery, you did not win the lottery!  If you are contacted by an individual who identifies themselves as "royalty" from another country who needs help to move a vast amount of (fill in the blank)___________ (cash, gold, Bearer bonds, spaghetti) from their country to the United States and you just happen to be the person they have chosen because of your "candidness," do not respond!!  If you happen to be selling something over the internet and a "purchaser" happens to send you a cashier's check, make sure that check is from a nationally-recognized bank and don't deposit it in your account, go to the issuing bank to cash it to ensure it is legal tender.
To quote everyone's Grandmother/Grandfather/Father/Mother (fill in the name of a smarter person than you), "If it looks too good to be true… it probably is."  Now I have a couple of mattress inspections to do so I can buy the latest album on Apple Music.




by







by