Freedom Ride- Horsepower For The Spirit, Changing Lives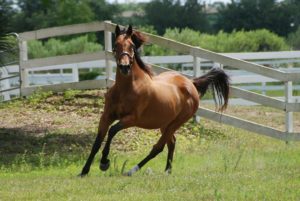 A young boy should never have to deal with suffering from a stroke. For 12-year-old Shade, the sudden  event changed his life. After 18 days in a coma from a congenital disorder, the stroke wreaked havoc on his body. One of his problems stemmed from losing many of his motor functions, causing him severe problems balancing.  The prescription to help him recover was physical therapy- but not the kind of therapy most people would think about. The type of therapy prescribed by his doctor might be considered unconventional, but as Shade's father will attest, it can be life-altering.
On the north end of Orlando, out of sight from most people bustling about their  day-to-day activities, is a quiet patch of land, about 10 acres. Horses can be seen grazing and enjoying the freedom to roam and frolic. These horses enjoy their freedom during their leisure time.  When their work begins, they provide a special therapy that gives freedom for people like Shade.
These horses are a special breed. They  love people, but more importantly they heal people. They provide freedom for those like Shade, who would have been shackled with the physical damage caused by his stroke. The horses at Freedom Ride have changed his life through "hippotherapy," the use of horseback riding as a therapeutic or rehabilitative treatment.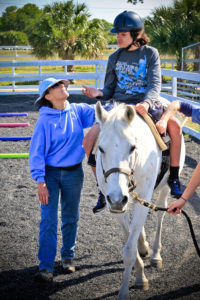 Hippotherapy, or "equine therapy"- treatment with the help of the horse-  has changed numerous lives over the 20 years Freedom Ride has operated in Orlando.  Many children with all types of disabilities have found new life and opportunities. Parents seeing their child speak to a horse, when they rarely would speak to other people, is life-changing. Children with Down syndrome smile and laugh and help brush the horses. For many of them, commanding a thousand-pound animal provides the freedom to live in ways not imaginable without such therapy.
The movement of the horse, the rhythmic side-to-side, forward and backward movement is similar to the movements of a human. Man and horse moving together, encourages the rider to work harder to balance their upper bodies, and develop and sharpen hand-eye coordination. Learning new routines, sequencing, and accessing short-term memory skills assist riders who otherwise may experience difficulties with tasks most of us take for granted. Equine therapy breaks through resistance, increases motivation, and offers a dynamic therapy rarely present in traditional treatments. It can also be a faster way forward, as far as treatment is concerned,  taking fewer sessions to accomplish intended work.
Increasingly, the medical community recognizes the outcomes of this type of therapy. Most referrals to Freedom Ride's center come directly from physicians. The center's volunteers and horse therapy specialist are seeing an increasing demand for this specialized therapy for children and adults with disabilities such as cerebral palsy, muscular dystrophy, multiple sclerosis, autism, Down syndrome, brain injury, deafness and many emotional and learning disabilities.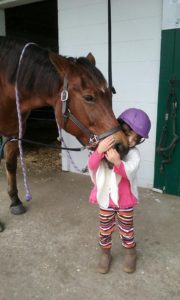 But children aren't the only locals benefiting from this unique therapy. Freedom Ride has expanded its services to assist a growing number of veterans in the area, many suffering from post traumatic stress disorder (PTSD). Working closely with the Orlando area VA clinics, Freedom Ride has added two equine specialists to handle the extra therapy. These programs are beneficial to veterans experiencing PTSD and are crucial for individuals suffering from depression, domestic abuse, rehabilitation, eating disorders, grieving and many other life issues.
Equine therapy  is becoming increasingly popular due to the success of improving the quality of life for the participants and the tranquil nature of this unique, outdoor program.It's become so popular,  it takes some 200 volunteers to assist mainly children, some 90 or so riding during the week and on Saturdays. Being the first organization in Central Florida certified as a Premier Accredited Riding Center, Freedom Ride's waitlist stays full.
Freedom Ride charges a small fee for every rider. Many are able to benefit from some grant money. The organization does not receive any government funding, so donations are always needed. Visit freedomride.com to find out more about how you can help by donating money, goods or by volunteering.
To find out more about Freedom Ride and how you can be a part of this  organization, go to www.freedomride.com or call 407-293-0411.






by





by