FSYO Announces New Music Director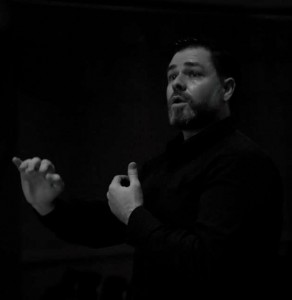 The Florida Symphony Youth Orchestra has appointed cellist, conductor, and educator Hanrich Claassen as the new music director and conductor of the Symphonic Orchestra for our upcoming 2016-2017 season.
"I immediately fell in love with the passionate, energetic young musicians' joyous approach to music making and I look forward to exploring a wide variety of repertoire and projects with this vibrant organization. Together with our wonderful artistic and executive team, I am excited to cultivate innovative programs and initiatives to make our organization even more visible and expand the love of music within our community," said Claassen.
An international performing cellist and pianist, as well as conductor, Claassen musically began at the University of the Free State in South Africa, earning a bachelor's in music with cello and piano. Continuing his cello studies, Claassen obtained a music honours degree and his master's degree in chamber music at the University of Stellenbosch. Mr. Claassen then finished his teaching licentiate at the University of South Africa with distinction, and continuing his cello study in 2003 in Portugal.
"We are absolutely delighted to have Mr. Claassen joining the FSYO and very much look forward to his input and vision for the organization. We have no doubt that Hanrich will draw on his diverse musical background to bring new strengths to FSYO and the Symphonic Orchestra. He clearly bonded with the students during rehearsal and I believe the students are looking forward to working with him," said Stephen Schenck, FSYO board president
Matthew Davis will continue to act as the interim music director and the conductor for the Symphonic Orchestra until the completion of the 2015-2016 season.
The Florida Symphony Youth Orchestra aims to educate and inspire Florida's top young musicians through programs committed to strengthening musical talents and developing appreciation of the arts through classical music. The FSYO, in its 59th Concert Season, comprises three full orchestras and one string training orchestra made up of more than 250 students from eight Central Florida counties.
Programs are sponsored in part by the Florida Department of State, Division of Cultural Affairs; the Florida Council on Arts and Culture; Darden Restaurant Foundation; Universal Orlando Foundation; The Central Florida Foundation and United Arts of Central Florida. The FSYO is a non-profit 501(c)(3) charitable organization. For more information, please visit www.fsyo.org.






by





by