Getting The Look Of Luxury – Affordably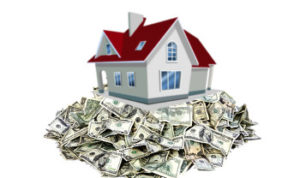 Real Estate In The Parks – By Scott & Sam Hillman 
Every day we're consulting with clients about how best to stage their home for sale.  There are occasions where it is beneficial to call in a professional staging company, however most of the time the work can be easily performed by the sellers themselves.  Clients are always told to declutter first, and this holds true with establishing the look of luxury. Here are a few additional, easy tips that'll change your home's dynamic without spending a fortune.
Controlled Lighting. Living in Florida, the majority of our homes are built to allow for natural light by day. By night, being able to control lighting can help set the tone and mood; whether it's for a casual family evening, an exquisite dinner party, or even a romantic dinner for two.  Additionally, by installing dimmer switches in the main living areas, it allows one to control any additional light needed during the day without having it drown out a room.
Textures and Patterns. Be selective and keep balance in mind when making these selections. Using fabric or unusual wallpaper behind an open-back bookcase will add interest in any room. Pillows should be thought of jewelry for a room; so, add textured or patterned pillows for a luxurious accent. A patterned wall covering or textured paint on the headboard wall in your bedroom can be an effective way to add richness and enhance the warmth of the room. Add slip covers to worn chairs in your living areas.
Metallics. Whether you choose to use a lavish silver, modest bronze, or a lush gold, metallics can help to add a touch of luxury to any room. If you incorporate a mirror, especially one with an interesting shape, you could then paint the frame with a metallic color, such as antique gold.   Keep your pieces simple, so as to not to overpower the room.  It is often recommended to keep these items to only one or two pieces.  Metallics can be added through light fixtures, art work, and even simple décor items.
Focal Points. A sure-fire way to add the feeling of luxury is to give a room a focal point.  Many times this can be done by using items you already possess.  Is your fireplace an overlooked detail in your home?  Excellent!  Perfect time to dust it off, add a mantle or even hang a mirror above it.  Have a large window that provides a ton of natural light?  Wonderful!  Simply add a bench beneath it or a window seat to help draw the focus to its beauty.  Feel you don't have a focal point to draw attention to?  No problem.  Add some lamps to help create and frame a cozy sitting area in your living room.  Channel your artistic side and create a piece of art for your home office.
 Linens. Window treatments will complete a room and soften a home. It is important to stay away from heavy and dark draperies.  There are linens that will provide the look of silk and satin, but at a much lesser cost. Look for polished cotton, cotton sateen, synthetics, and linens – all are much easier to care for versus dry-cleaning. Dress up curtains with ribbons, tassels, and other items found in any craft store.
The Small Details. Be sure to spend time considering details at all levels of a space. Mix unique objects suitable to your tastes. Incorporate candles with candle plates or holders to add detail and scent; add flowers and greenery, such as orchids, a palm plant or a single flower in a small vase; or add a vase with spindly twigs or a bowl filled with river stones or glass to bring life into your home.
These are just a few of the details to consider and all can be inexpensive. It is often said that less is more and this is true in this arena as well.  Just adding one or two special touches to each room can help to create a luxurious space.  Search online and keep an eye out for craft store sales, and you should be able to find the pieces to dress up your home.
Scott Hillman is president of Fannie Hillman + Associates, a 35-year-old Winter Park-based real estate company specializing in residential real estate sales. Sam Hillman is a realtor and Market Analyst at Fannie Hillman + Associates. Together, they produce Hillman Homes, a customized quarterly publication showcasing local luxury listings, editorial features, and The Hillman Report, a semiannual look at residential real estate in Orange and Seminole counties. Read the latest issue on the company's website (fanniehillman.com) or by calling (407) 644-1234 for a copy.






by





by