Grace…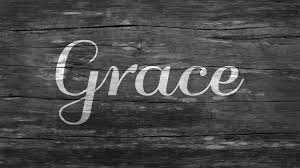 Live Meaningfully – By Ayesha G. Shenk, M.A.
I find myself currently sitting in the Hartsfield Jackson Atlanta International Airport. As if that weren't already bad enough, I can count the number of hours of sleep I've procured in the last 48 hours, on less than two hands, and tonight is not looking a whole lot better.
There have been pretty epic storms wreaking havoc on an already lamentable airport system and I had the good fortune of being stuck right smack dab in the middle of them this week.
Nonetheless, I have decided to take this time to catch up on some work and to find some grace in the mass of humanity that is on parade as I write this. Over the last 24 hours I have been pushed, squooshed, prodded, and trapped in a sea of irritable travelers. At my impressive 5'3 frame, I'm sure you're wondering how that could possibly be the case, but alas, 'tis true.
I've marveled at the lack of consideration and the utter disrepair in which chivalry must find itself. But tonight, I have committed to finding Grace.
My husband often expresses his dismay at the lack of human kindness and consideration when we're in crowded public places. To which I invariably chime in with my refrain about how people are generally good and my contention that the world is still full of heroism.
I regret to say, so far this trip would not have been sufficient evidence for my claim.
With demoralizing news on the t.v. above and only every seventh person not on their phones or devices, I began to fear that this scavenger hunt may be less fruitful than I had hoped.
And then there it is…
The middle-aged woman who just offered to give up her seat for a man who needed greater assistance than she.
The father who brought his teenage daughter what can only be identified as some sort of starbuckian frappucino goodness in order to ease the pain of yet another delay.
The business traveler who just jumped to switch seats with a seeking stranger as he anticipated the other man's need for the nearby outlet.
The muscle-bound father who sweetly and patiently is now on his eighth attempt to collect enough hair for the ponytail holder in his hand as his two-year-old daughter squirms and cries in his lap.
The mother who chides her little one while chuckling about how he 'was that kid' on their last flight, with patience and good humor.
The young man who gingerly opens the takeout container which contains the dinner he just scored for he and his wife to share.
There she is. In just a matter of minutes, if you look and listen closely enough, you can find her. Perhaps she's not loud or attention-grabbing like her less appealing cousins Selfishness or Discontent, but she remains. Steady in her intention and willing in her nature. You just have to squint your eyes a bit and see past the haze of me-ness in your first cursory glance.
What's the trick in finding her?
She always involves another.
Grace doesn't show up without an object to her sentiment. So, this month, I would encourage you to look around – examine the interactions between people, even the seemingly mundane. Find the good and listen for the consideration.
If you still cannot find it… be it.
Til the next time,
Be Well; Live Meaningfully.
Ayesha
Ayesha G. Shenk, M.A. practices at 2150 Park Avenue North as a Licensed Mental Health Counselor and can be reached at www.livemeaningfully.net or 407-796-2959.






by





by