Home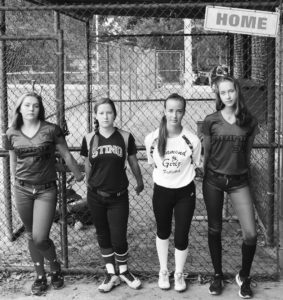 Editor's Message – By Tricia Cable
While having dinner with a friend one night this month, I was re-introduced to a young woman who I had not seen in years, ten years to be exact.  The last mental image I had of her was from when she was one of the cool and sweet upper classmen at Brookshire Elementary School that my then-third grader admired.
She was home from college and working at a local restaurant after having just completed her freshman year.  She had grown into a beautiful young woman, very polite, well spoken, and extremely candid about her life experiences; going off to college and being forced to manage her finances, academics, and athletics on her own…or at least take a much more active role.
She had a tremendous amount of pride in her school of choice and the work that she had accomplished in her first year.  She beamed as she shared her experiences and the brief time we spent together left me with a warm and enthusiastic impression of her and even more so for her future.
I have so loved being a part of this community and watching these kids grow up and venture out into the world.  I especially love it when they come back home and share their stories.  The highs, the lows, the challenges and accomplishments, the successes and the failures.  They start, make adjustments and restart.  To witness their journey from playground to workplace into the real world is exceptional.
Bonds are established early on in life.  Whether your circle is comprised of school or work friends or those who you have met through the years playing competitive sports on the field, court, or in the pool…the confidence that our youth establishes plays out in one of these arenas and will stick with them for a lifetime.
When we talk about genetic or environmental impact, I speak from experience when I say that early on, my success in youth sports played a key role in my development.  As a female, in what still tends to be a very male-dominated industry, the confidence that I bring into every situation still  stems from a foundation built decades ago excelling in athletics.  Whether your pride and confidence is derived from the classroom, the boardroom, or the ball field, we each require a place to shine in order to build on our own self-esteem and usually those who guide us in that journey can be found pretty close to home.
I guess you just never know where or when you will find your mentors in life; whether it is a parent, teacher, friend, boss, or coach.  Great examples of humanity can be found in many places.  But a strong foundation at a young age is key in my opinion and tends to explain why involvement in youth athletics has been such a priority in our house.
Whether you are just starting a family or on the tail end like us, readying your kids for college, there really is no place like home.  And whether home to you means the house you grew up in, the pool you learned to swim in, the ball field you hit your first out of the park home run on, or the classroom still occupied by your favorite teacher, I encourage you to live your life large!  Go out into the world knowing that you have the support of the members of this community.  We are here to support and guide you on your way.   But, come home and come home often; share your lessons learned with others, give back to those who have made it their priority to contribute to you and pay it forward to the generation of tomorrow.






by





by