Indie Music Festival 'Bloomfest' Returns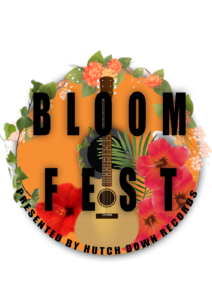 If summer vibes and independent artists with original material is your thing, catch the BloomFest 2019 festival at Tin Roof (July 8) or Central Park in Winter Park (July 12).  If you prefer to experience these up-and-coming artists (ages 12-21) in a more subdued environment, you can enjoy performances at the Outpost (July 6), The Half Wall (July 7), or The Ace Cafe in Downtown Orlando (July 13).  Come enjoy the summer air while you witness recently-released singles by artists like Riley Resa (featured on ClickOrlando Channel 6 News 6/4/2019), Alex Freeman, Liza Maria, and HutchDown.
Indie Record label and artist development company Hutch Down Records is sponsoring  this  second-annual Bloomfest, a growing indie music festival with five distinct dates and locations throughout Orlando and surrounding neighborhoods.  The mission of the festival is to allow "blooming" artists an opportunity to showcase their talents in a family-friendly environment.
Hutch Down Records CEO Danielle Lydon said "It is so important for young artists to have opportunities like Bloomfest.  They love expressing their talent and professionalism, and their families, friends, and fans enjoy the option to see them at a cozy restaurant or crushing it on the big stage."
Artists provided by Hutch Down and DME Orlando with special appearance by Mike Walker joining talent on stage. This year's lineup includes performances by Hutch Down, Madison Shae. https://instagram.com/madison_shae_?igshid=1cp3t2hqxpigb,
Riley Resa https://instagram.com/rileyresa?igshid=7r0bgec4gssq ,
Josie Pantoja, https://instagram.com/josiepantoja_music?igshid=1gpzunrn0kahl ,
Madison Moon https://instagram.com/themadisonmoon?igshid=vuhhdkmos0g,
Liza Marie https://youtu.be/aMTnD89ElaE
Hutch Down https://youtu.be/WhOkG-Gb_Dw
Alex Freeman https://alexfreemanrocks.com/home
Lucero https://instagram.com/luceroadame15?igshid=kkp4yiez80q2
Hello Sister https://www.hellosistermusic.com/
Fort Like Vana https://youtu.be/YqLvTntJ_dk
Mark your JULY calendars for the following:
July 6- The OutPost College Park 4-8PM
July 7- The Half Wall NSB 4-8PM
July 8-The Tin Roof Orlando 5-9PM
July 12- Central Park Stage Winter Park 5-9PM
July 13- The Ace Cafe Downtown Orlando 5-9PM
For more information please visit "Bloomfest" on Facebook.




by







by