It's That Time Of Year That Brings Tears To The Eyes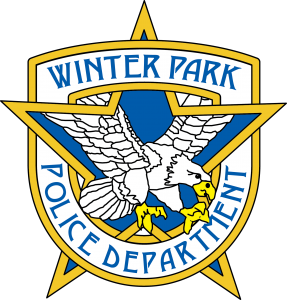 Protection and Service – By The Winter Park Police Department
No, we are not talking about tax time, but the start of a new school year.  Tears of sadness for the kids as they begin their new schedule and tears of happiness for adults as they send their offspring off (and out of the house)!
As we begin another school year, we should take a few minutes to brush up on some safety tips, starting with getting to school.  There always seems to be some confusion about when you have to stop for a school bus when it is loading.  Allow us to help simplify this question.  If you are on a two-lane road and the stopped school bus has its red stop sign deployed (i.e. flashing lights and sticking out perpendicular to the bus) traffic in both directions must stop!!! Never pass a stopped school bus when the stop sign is deployed!  Usually the confusion surrounds multi-lane roads.  On a multi -lane road that has no center lane, all lanes in both directions must stop for the stopped school bus while it loads.  If that multi-lane road has a center turn lane that is paved (i.e. turn lanes, or safety zones), both directions of travel are still required to stop.  If that roadway has a center median (note un- paved surface such as grass or shrubbery) of at least five feet in width or there is a raised median (think concrete island that you can stand on) or any physical barrier (think metal guard rail) then the opposite direction traffic is not required to stop for the stopped bus.
While driving to school, be aware of any school zones that you pass through and the times that the speed limit is reduced.  Remember, school zones are always marked with signs, pavement markings, and usually flashing yellow lights.  Check out our newest Public Service Announcement on our website (wppd.org) regarding obeying the speed limit in school zones.  Always be extra careful as you pass through these zones as these are usually in the same area as where crossing guards are periodically stopping traffic to help get children safely across the street.  On the subject of crossing guards, please follow their directions, as these are great folks who work in all types of weather every school day to help ensure the kids safety while risking their own safety.
Once you arrive at school, make sure you drop the kiddos off at the designated "drop off" area.  These areas are set up to eliminate having the kids walk in traffic or between parked cars.  Remember to pack your patience that first week as everyone learns how the system works.
We hope everyone has a great start to the new school year!  And parents, please try to contain your giddiness in front of your kids!




by







by