It's Too Hot, Stay In And Tweet!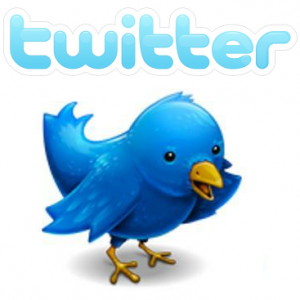 Pop Culture Detours – By George McGowan
One of the positive things about social networks is the random people you meet. I'm on Twitter, as @gmac94, and I like to follow quirky pop culture lovers like me. If you are about my age (56) and want a few laughs, I suggest following @Super70sSports. This account, run by a gentleman named Ricky Cobb from Chicago, never ceases to amaze by posting old baseball card photos, old print ads, or an old photo of Robert Urich cruising in his car with a lion! Somehow, this internet genius finds something silly to brighten my day from time to time. Just looking at the hair styles from the 1970s is humorous in itself!
Another idle-time killer is something I call the "Twitter List Challenge." This is where an account randomly asks its followers to list their favorite albums that meet some obscure criteria. Well, that's just catnip to a list maker like me. The accounts who have "challenged" me lately are: @ItsMeHenning (who doubles as a musician in a band named Gentle Hen), @17Kandles (who notes his obsession with his childhood tapes and CDs collection),  and @ThatEricAlper (a fellow musicaholic who also the host of "Canada Talks" on Sirius XM radio).
Some examples of my recent answers to these random list requests are, as follows:
Songs with "Lost" (or its many derivations) in the title: "Love is a Losing Game" by Amy Winehouse; "Let's Get Lost" by Chet Baker; "Can't Get Used to Losing You" by Andy Williams; "Either Way I Lose" by Nina Simone; "(I Know) I'm Losing You" by The Temptations; and "Lose Yourself" by Eminem.
Songs with "Too" in the title: "It's Too Late (She's Gone)" by Chuck Willis; "Too Deep" by The GOASTT; "Born Too Late" by Dent May; "Too Many People" by Paul McCartney, "Too Late" by Bash & Pop; and "Her Town Too" by James Taylor.
Songs with "Dead" in the title: "Dead Leaves and the Dirty Ground" by White Stripes; "I'm Dead (But I Don't Know It)" by Randy Newman; "The Night David Bowie Died" by Lilly Hiatt; "Dead Skunk" by Loudon Wainwright III; and "The Dead Heart" by Midnight Oil.
Just one more, just consider these all recommendations for great music to listen to this month!
Songs with parentheses in the title: "Cat People (Putting Out the Fire)" by David Bowie; "God's Song (That's Why I Love Mankind)" by Randy Newman; "I Feel Love (Every Million Miles)" by The Dead Weather; "Litany (Life Goes On)" by Guadalcanal Diary; "(If Loving You is Wrong) I Don't Want to be Right" by Luther Ingram;  "Only You (And You Alone)" by the Platters; "Brace For Impact (Live a Little)" by Sturgill Simpson; and "Money (That's What I Want)" by Barrett Strong, the Beatles, the Rolling Stones, the Backbeat Band, and others. Do you remember the "super group" that performed the early songs of the Beatles in the movie "Backbeat" from 1994? Extra points for knowing the lineup and their other bands: Dave Pirner (Soul Asylum), Greg Dulli (The Afghan Whigs), Thurston Moore (Sonic Youth), Don Fleming (Gumball), Mike Mills (R.E.M.), and Dave Grohl (Nirvana/Foo Fighters).






by





by