Jesse Cutler's Music Of Winter Park
Since the incorporation of the City of Winter Park in 1882, no one but Grammy-winning musician Jesse Cutler has ever produced a score of 10 musical compositions as a heart-felt tribute to this unique magical community. Who is Jesse Cutler?
Jesse Cutler, nee Louis Milo Gibaldi, was born in Brooklyn, New York of pure Sicilian decent. By the age of 11, Jesse begged his father for a guitar after returning from a cultural trip to Europe and watching his cousin Paulo mesmerize the young girls with his guitar. The rest is history.
By 1964 at the age of 13, Jesse assembled his first band and was signed to an exclusive recording contract with Mercury Records. The trio became the darlings of the New York City Jet-Set and performed for the likes of Sammy Davis, Jr., The Rolling Stones, Joan Collins, Anthony Newley, Andy Warhol, and Leonard Bernstein as well as interviews on Television, Radio and Print.
After graduating from The Highland Preparatory and attending Hofstra University, Jesse was recruited by Academy Award Winning composer Stephen Schwartz, of Godspell, Pippin, and Wicked fame to play his guitar, sing and co-arrange the score for his first Broadway musical hit Godspell.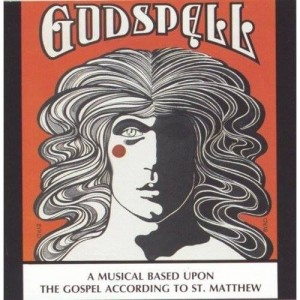 The Godspell Original Cast album quickly went Gold and Platinum and garnered a Grammy Award as "Best Original Off-Broadway Musical." Jesse performed in over 800 consecutive shows and was subsequently signed as a singer/songwriter to Brut Records, a division of Faberge, Inc., and produced records for Arista, United Artists, Venture and eventually formed his own record label Gourmet Records.
Cutler went on to successfully create, produce, and publish. He founded and published both "Medical Digest" and "Restaurant Tour" magazines, was creator and producer of a television show entitled "THE SINGLES' TV CONNECTION" starring actress Jenni-Lee Harrison of "Three's Company" and comedian Kelly Monteith; launched the first music aerobics package pre-Richard Simmons & Jane Fonda, called "Disco Diet-Dance Yourself Slim" seen nationally in People, TV Guide and Slimmer magazines; composed and produced 12 CDs, one for each sign of the zodiac, entitled "MUSIC of THE STARS-The Astral Connection" (www.MusicoftheStars.com); and in late 2008 he finally sat down to share his show biz experience and wrote his autobiography "StarLust: The Price of Fame"(www.starlustbook.com)  with a foreword by David Letterman's bandleader Paul Shaffer, a prologue by Brad Pitt, and two Academy Award winners' endorsements, published by Morgan James-New York.
By 1998 Jesse left the New York – Los Angeles "fast- lane" and chose to settle in the Winter Park area. Here he continues to create and market special projects which led him to the realization that a city as charming and beautiful as Winter Park should have its own music scored and dedicated as a melodious tribute keepsake for both visitors and residents.
The CD entitled "Music of Winter Park/Heart" is now complete with ten melodies and syncopated rhythms. A portion of each CD's sale will be donated to the Second Harvest Food Bank. "Music of Winter Park" is now available locally at Bebe's on Park, Lightenup, Miller's Hardware, and B-Cupcakes, as well as online at CD Baby, Spotify, iTunes, Rhapsody, and Amazon. Contact for Jesse Cutler Productions: jessecutler1@gmail.com / 310-912-5464






by





by