Keeping Our Community Healthy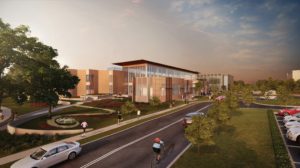 Mayor's Message – January 2019
In 2016, the city adopted a new vision statement: "Winter Park is the city of arts and culture, cherishing its traditional scale and charm while building a healthy and sustainable future for all generations." The latter part of our vision statement, "…building a healthy and sustainable future…" is important to us as elected officials and is something we encourage as our city grows.  If you have driven by the intersection of Mizell Avenue and Crosby Way especially in the past few months, you have noticed and experienced a tremendous amount of activity.
What is now a booming construction site will very soon be the completed Center for Health & Wellbeing, a state-of-the-art healthy living center focused on improving the quality of life for Central Florida. The Center, opening in early 2019, will include the new Peggy & Philip B. Crosby Wellness Center operated by the Winter Park Health Foundation, as well as medical and clinical offices operated by Florida Hospital, soon to be AdventHealth. Together the partners collaborate on the many Center spaces designed to promote whole-person health.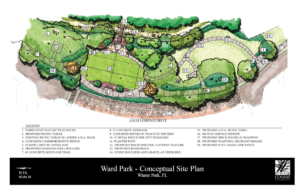 Center for Health & Wellbeing Programs and Services:
Crosby wellness center
Primary care and specialty physicians
Florida Hospital diabetes institute
Sports medicine and rehab
Massage and acupuncture
Pharmacy and lab
Nutrition theater
Nourish coffee bar + kitchen
Community conference center
Children's Wellness and Child Care
Learn more at YourHealthandWellbeing.org.
In conjunction with the construction of the Center for Health and Wellbeing, the city has committed to making the following improvements to connect this new facility with Ward Park:
Installation of 10' multi-use sidewalk
Updated landscaping and additional lighting
Connectivity between adjacent section of Ward Park in addition to other surrounding parks such as Showalter and Cady Way
Updates to site amenities such as trash cans, benches and picnic tables along with the addition of a bike service station
Multi-purpose lawn area for both passive and active recreational programming use
Bricking of Loch Lomond Drive with raised pedestrian crossings to encourage safe driving
These improvements to Ward Park made in conjunction with the new Center for Health & Wellbeing are great examples of partners in the community working together to enhance and improve our experiences and quality of life in our beloved City of Winter Park.
Wishing you and yours a healthy and happy New Year.
Sincerely,
Mayor Steve Leary




by







by