Knock Knock…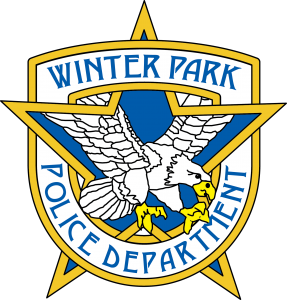 Protection And Service – By The Winter Park Police Department 
Who's there? That is exactly how you should answer the door and teach everyone in your home to answer  as well.  You don't want to become an "April fool" by opening your door to a criminal so always utilize a door viewer (peep hole) or a side window to see who is at your door prior to opening it.  If someone is claiming to be there on official business and you did not expect them, ask to see some sort of official identification through a window and call the business or agency they say they are affiliated with to verify their identity.  In Winter Park, solicitors are required to obtain a permit issued by the City and carry it with them.  Ask to see their City issued permit and if they say they don't have one or don't have it with them, call the police (non-emergency 407-644-1313) and inform the Communications Operator of the situation so the individual(s) can be vetted.  If for any reason you need to exit your home to speak with an individual or show them anything, make sure that you lock the door to your home behind you!
Don't let anyone make a "fool" out of you when it comes to charitable giving.  If you are skeptical of an organization, check them out by using websites such as charitynavigator.org, give.org (run by the Better Business Bureau) or charitywatch.org.  Red flags to watch out for include asking for cash donations, sending mail appeals disguised as bills or invoices, offering very little or no information on actual day-to-day operations, or any organization that pressures you to give.
Lastly, reports of imposter scams usually increase this time of year.  Remember, utility companies will not contact you at the last moment to inform you that you are delinquent with your bill and then threaten to disconnect services unless they receive immediate payment via a credit card or money order.  If anyone calls and makes this claim, do not give them any information and hang up the phone, as these individuals are often using un-traceable phone numbers and are just "casting a net" in hopes of catching the one unsuspecting person.




by







by