League Of Women Voters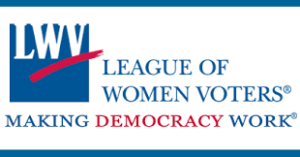 An election year means the League of Women Voters Orange County sees an uptick in membership rolls – and for the new members who are signing up, the LWVOC offers its League Showcase/Orientation 6:30-8:30 p.m. Tuesday, April 21, at the Winter Park Community Center, 721 W. New England Ave., Winter Park (free and plentiful parking).
League Committees will set up information tables where newbies can ask questions and sign up. Committees include Gun Safety, Education, Affordable Housing, Natural Resources, Immigration, Health Care, Voter Services, and Transportation. The non-partisan League is issues-oriented and does not advocate for either candidates or political parties.
The showcase is open to new members, current members and future members and to men and women, young and old.
The April 21 event will feature wine, snacks, conversation and League info. For
reservations, go to LWVOC.clubexpress.com. More information: membership co-chairman Pat Grierson, 407-608-2300.




by







by