Little Miss Independents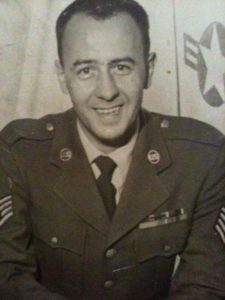 Editor's Message – July 2017
By Tricia Cable
I can see it now, that intense cross-examination scene between the inexperienced United States Naval lawyer played by Tom Cruise and the highly-decorated United States Marine officer, Colonel Nathan Jessup, portrayed brilliantly by Jack Nicholson. "You don't want the truth. Because deep down, in places you don't talk about at parties, you want me on that wall. You need me on that wall."
And sadly, it's true. And, I am not just referring to military operations. In general, we not only can't handle the truth, but until we are really ready to accept it- and in doing so, make changes we may very well not be looking forward to making- we avoid it. Shoot, avoid it, run from it, and consciously or subconsciously surround ourselves with those in our circle who will gladly guide us down the river of denial in the name of friendship.
I had the benefit of being raised by a very critical father. I know some of you may think that I am joking when I use the word "benefit," but I am serious. He called it like he saw it. No sugar coating or softening the blow, just the facts as he saw them…plain and simple. He could have given Colonel Jessup a run for his money! If I got a poor grade on a test, I didn't study enough. If I had a bad game, "It was not your day, kid." I grew up with encouraging statements like "Yes, I'm mad and disappointed," and "What on earth were you thinking, you're smarter than that!" And again, when I use the word encouraging, I am serious. Those often-times critical comments and brutally honest observations, balanced with love and compassion, have served me well.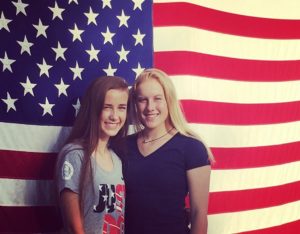 The good news with that type of figurehead at the helm, you put forth your very best effort up front, you take pride in everything that you do, and you always know where you stand, no questions asked. And as frustrating and infuriating as that was while growing up, there was a tremendous sense of trust and overwhelming (often times unwelcomed) honesty in that relationship. No doubts or wondering if he was just saying that to make you feel better, there was no chance of that. When a compliment came your way from that man, you basked in it because you knew it was the truth. There is power in knowledge and knowing the truth is empowering…if you choose to believe it.
Let's face it; we all really know the truth. We know when, as much as it hurts, a relationship needs to end. We know when, as hard as it is, we need to ask for help. We know when a pair of jeans makes our butt look big and we know when it's not the jeans… And yet, we think that if someone loves us enough, they give us the excuses we need to keep denying our own truths. We gladly accept their lip service and move on… no conflict, path of least resistance, all sunshine and butterflies. Yet in reality, when someone truly loves us and cares about us enough to call us on our own crap, then praise God and Hallelujah we have growth! If not for self-discovery and re-invention, what do we have?
So, in honor of my dad this Independence Day, I say thank you for your confidence in me. For knowing that I was strong enough to handle the honesty that you offered up. Thank you for loving me enough to challenge my reality at every turn and respecting me enough to keep me constantly striving to be a better person.  I am very independent because of his guidance and I am incredibly proud to be raising a couple of little Miss Independents myself!






by





by