Local Filmmakers Debut Florida Inspired Christmas Flick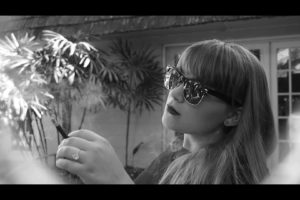 Graduates of the UCF film program and producers at LO Pictures, Brandon Wane and Chris Nolte, will premier their third theatrically released film on December 23, 2017 at the Enzian Theater at 12:30 p.m. The Florida-inspired Christmas film, Merry Christmas Headphone Jack follows three dysfunctional Floridians in a yuletide quest to solve their problems by touring beautiful downtown Winter Park.
Shot on location in Winter Park, Merry Christmas Headphone Jack is a love-letter to Florida as tourists perceive it and locals know it.  "We wanted to combine the weird Florida myth with reality, and Downtown Winter Park was the perfect example of the culture and community that exists outside the theme park bubble. Residents are proud of their city and its history, but most tourists will never see it. At the same time, our incredible cast owned the 'weird Florida' perception," says Brandon Wane, director and Florida native who shares screenplay credit with writer Chris Nolte and the three main cast members.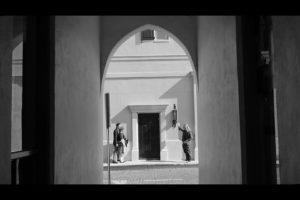 Orlando Fringe Festival veterans Corey Volence, Chaz Krivan, and Ashleigh Ann Gardner do more than just act. With an outline by Brandon Wane and Chris Nolte, the three talented locals improvised all of their scenes. It's a testament to their abilities as performers, the creativity of the writing, and the skills of the director.
Tickets are $7 and may be purchased in advance at www.headphonejack.eventibrite.com or in-person prior to the showing.
To view the film trailer please visit https://youtu.be/TjrbzSNgOak, and for more information regarding LO Pictures, please visit www.lopictures.com.




by







by