Local Market Watch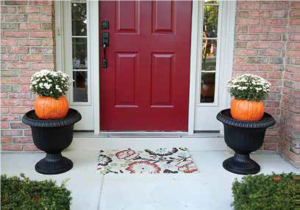 Real Estate In The Parks – By Scott and Sam Hillman
 We are happy to report that the Central Florida real estate market is active and healthy.  Home prices in Orange and Seminole County continue to rise at a steady rate while the ongoing trend of shrinking inventory (active listings) continues in most areas.
In Orange County, home prices have risen 11.3% when compared to this time last year, while inventory has decreased 12.7%.  Specifically, in Winter Park's zip code of 32789, home prices increased 9.5% compared to a year ago.  Furthermore, homes are staying on the market 80 days on average.
While these trends can be indicative of a market that leans more in favor of the seller, those who are selling their home need to make sure they are accurately pricing their home from the onset of listing it.
Overpriced homes have a tendency to stay on the market longer and inevitably end up being labeled troubled properties, often selling for less than what they would have, had they been priced at a competitive fair market value when originally listed.  Plus, buyers are often reluctant to make offers on unreasonably-priced properties because they don't want to negotiate with what is perceived as an unreasonable seller.
In an active market, buyers need to be prepared; they should obtain a pre-approval letter prior to going out to look at homes.  This helps them have a realistic idea of what is in their budget and it allows them to make offers more swiftly, as they are not waiting to get this done at the last minute and holding up the offer from being presented.
Interestingly, there has been some slight movement in the Maitland and College Park market that could be a sign of a trend shift. Home prices in both markets decreased slightly in the second quarter; a 4.9% and 1.8% decrease respectively.  While it is still early to tell if this is indeed a shift in trends, it is definitely worth keeping an eye on it.
As 2018 enters its fourth quarter, we will continue to monitor the local market trends and watch to see if there are any definitive shifts.  Overall, it appears that 2018 is shaping up to be a very active year for Central Florida real estate.
Scott Hillman is President of Fannie Hillman + Associates, a 37-year-old Winter Park-based real estate company specializing in residential real estate sales. Sam Hillman is a Realtor and Market Analyst at Fannie Hillman + Associates. Together, they produce Hillman Homes, a customized biannual publication showcasing local luxury listings, editorial features, and The Hillman Report, a look at residential real estate in Orange and Seminole counties. Read the latest issue on the company's website (fanniehillman.com) or by calling (407) 644-1234 for a copy.






by





by