Make Sure Your Baby Is Up-To-Date On Immunizations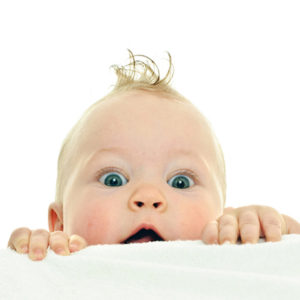 During National Infant Immunization Week 
The Florida Department of Health in Seminole County recognizes the week of April 22 – April 29, 2017, as National Infant Immunization Week (NIIW) by encouraging parents to make sure their infant is up-to-date on immunizations to protect them from vaccine-preventable diseases. National Infant Immunization Week (NIIW) is an annual observance to promote the benefits of immunizations and to improve the health of children two years old or younger.
"Parents can protect their children against 14 vaccine preventable childhood diseases, like whooping cough and measles, by providing the recommended immunizations by age two. Parents and grandparents should remember to talk to their child's doctor to ensure their baby is up-to-date on immunizations," said Donna Walsh, health officer for the Florida Department of Health in Seminole County.
In Seminole County, immunizations are provided by appointment at the health department's Sanford facility located at 400 West Airport Boulevard, Sanford, Florida, 32773. Hours of operation in Sanford are Monday through Friday from 8am to 5pm except for the 2nd Thursday of each month when hours are 8am to 12pm. Children must be accompanied by an adult family member or legal guardian to receive immunizations. For an appointment please call (407) 665-3700.
Vaccines are among the most successful and cost-effective public health tools available for preventing disease and death. They not only help protect vaccinated individuals, but also protect entire communities by preventing and reducing the spread of infectious diseases. Among children born during 1994-2013, vaccination will prevent an estimated 322 million illnesses, 21 million hospitalizations, and 732,000 deaths over the course of their lifetimes.
For more information about NIIW, please visit the CDC resource site at http://www.cdc.gov/vaccines/events/niiw/overview.html.






by





by