Mayor Leary – July 2016
Pools & Playgrounds – perfect summer fun!
One of the things families love best about living in Winter Park is the beautiful Central Florida weather.  It doesn't matter if it is June or December, we can always enjoy the outdoors, and most certainly our pools and playgrounds, during the hot summer months. With so much water activity around us, learning how to swim is important for safety and recreational purposes. Statistic show:
approximately 3,600 people die each year in the United States from drowning
1 in 4 fatal drowning victims are children 14 and younger
Florida had the second highest drowning rate in the nation for the 1- to 14-year-old age group with a drowning rate of 2.54 per 100,000 population
Florida loses more children under age 5 to drowning than any other state.
The following pool locations offer lessons and events to help keep you and your family both safe and entertained this summer: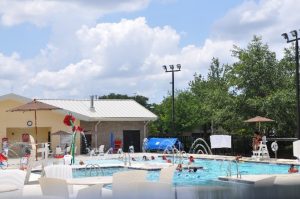 Cady Way Pool 2525 Cady Way
swim lessons
family, adult, senior & teen memberships
Chill-N-Grills & Dive-In movies
For more information, please call 407-740-7956
Winter Park Community Center Pool 721 W. New England Ave.
private, semi-private & group instruction swim lessons offered
zero-depth pool entry allows complete ADA accessibility as well as providing a very
shallow area for tiny tots to enjoy.
swim lanes for all levels, mid-depth flat area for water aerobics & swim classes.
parties celebrating 4th of July, "Old School" theme, luaus & more.
To register or for more information, please call 407-643-1650.
If dry land is more appealing to your young ones, here are the fun playgrounds you can enjoy:
Azalea Lane Playground – 1045 Azalea Lane
Cady Way Playground – 2525 Cady Way
Community Playground – 255 S. Denning Drive
Lake Baldwin Park & Playground – 2000 S. Lakemont Ave.

This park is the only park in the city known as "dog friendly" and welcomes your four-legged friends – dogs can play and swim off leash during park hours of 8 a.m. to sunset.

Howell Branch Preserve Playground – 1205 Howell Branch Road
Phelps Park Playground – 1200 Phelps Avenue
Ward Park Playground – 250 S. Perth Lane
Winter Park Community Center & Hannibal Square Spray Ground – 721 W. New England Ave.
If you don't want to be completely immersed or are not a big swimmer, the Hannibal Square Spray Ground is the perfect spot for you. Visitors can enjoy a myriad of animated water spurts, playful sequences of dancing water, and a light mist of fog cascading across their feet. This Spray Ground is a special addition to the Winter Park Community Center and pool.
Since 2011, Winter Park has been named for six consecutive years, one of the most playful cities in America.  We are one of 257 communities throughout the United States that continually seek out innovative ways to bring back play into our families lives.  Please visit cityofwinterpark.org for more information how you can incorporate play into your summer days. Play hard, play safe, play together and enjoy Winter Park!
Sincerely,
Mayor Steve Leary




by







by