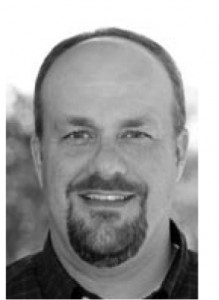 Rick Cable
Founder/Owner/Publisher
Contact: rick@theparkpress.com
Rick is an Orlando native, College Park actually.   He spent a decade of his youth in the Hoosier state, but moved back to Central Florida just in time for high school.  "I loved the time I spent in the Midwest; I remain a "Fighting Irish" fan to this day.  But there is no place like home!" During college he became an active member of the Sigma Chi fraternity and earned his degree in journalism with a concentration in advertising and public relations at the University of Central Florida.  Founding The Park Press in 2007 was a culmination of Rick's professional experiences over the past 20 years, his long-lasting relationships, and his overall desire to promote the "good" in our community and all that comes along with it! He and his wife Tricia are the proud parents of two daughters and reside in Winter Park.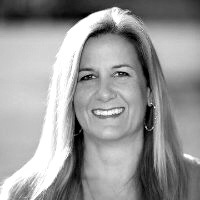 Tricia Cable
Editor
Contact: tricia@theparkpress.com
Tricia prides herself in her Midwestern roots and her American Indian heritage, but truth be told, she has been a Florida girl for more than two decades now. The youngest of four and the daughter of an Air Force Master Seargent and a homemaker, she traveled both domestically and internationally with her family throughout her childhood.  "I like to say that I ran away from home at 17, but in actuality, I simply made the decision to move to Florida. It may have been the blizzard of '81 that pushed me over the edge, but it's official now…my blood has thinned and there is no place like home!" Home is where the heart is and Tricia's is in Winter Park with husband Rick, their two girls, and two rescued hound dogs.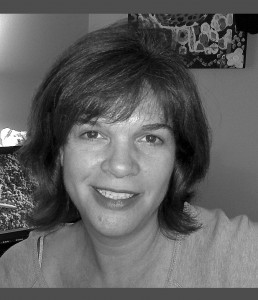 Janna McGowan
Writer
Contact: jmac94@aol.com
One of that rare breed, a Florida native, Janna grew up in Cocoa Beach and rarely feels the need to leave the Sunshine State. "There's nothing like a day at the beach!" she says. Janna calls Winter Park home. She shares her life with her husband of 25 years, George; their three beautiful and incredibly talented children, and their handsome dog rescued from the pound, Buddy. (Janna says Winter Park is like Garrison Keillor's Lake Wobegon, where all the children are above average.) Her divergent interests resulted in two degrees from the University of Central Florida, one in journalism and the other in science. Janna currently divides her time between The Park Press and teaching biology and marine science to high school students.
Jill Shargaa is an Orlando native, one of only a few in captivity. She graduated with a B.A. degree in Graphic Design from the University of Florida. Jill was an artist at The Orlando Sentinel creating breaking news graphics for almost 10 years. She worked on various projects such as The Orlando Magic-NBA Playoffs, the Gulf War, several Olympic Games, World Cup Soccer and an investigative series on NASCAR. She was an art director for Where Orlando magazine, then jumped to broadcasting by joining WESH-TV Ch. 2 (NBC) for a year and half. She started Shargaa Illustration & Design in 2000. She is also a professional comedian having sold one-liners to Joan Rivers and Carol Leifer. She's performed or written comedy all over the Southeast, has worked with Lily Tomlin, Louie Anderson, Paula Poundstone and others, as well as being a winner on ABC-TV's America's Funniest People.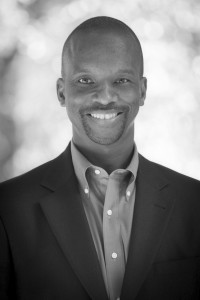 John Gill
Feature Business Writer, Fiscal Fitness
Contact: FiscalFitness@ymail.com
John is a business geek and political junkie who enjoys being part of The Park Press team. His mantra is, "everything is an economic decision."  He is interested in everything and loves learning about new things, perspectives, and ideas.  He also enjoys sharing information and knowledge while attempting to make complex ideas consumable and easy to grasp.  John grew up in Central Florida after arriving here at a young age due to his Dad's Navy transfer.  John is a Knight and a Tar, but when it comes to college athletics you will find him following or talking about UCF football and basketball. While attending the University of Central Florida he became an active member of the Sigma Chi Fraternity as well as served as Student Body President. John resides in Winter Park with his wife Dorothy and their two sons.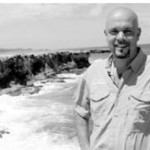 Steve Graffham
Photographer/Fashion
Contact: steve@winterparkphotography.com
Steve is British by birth but came to the United States in 1988.  Photography and videography are not only his skilled trade, but his passion.  He is based in Florida, but frequently travels on location throughout the U.S. and the Caribbean shooting for a variety of clients in the hotel, fashion or tourism industries.  He and his wife Suzanne are the proud owners of Winter Park Photography and the Winter Park Wedding Chapel located in Hannibal Square.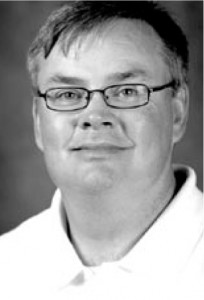 George McGowan
Feature Writer, Pop Culture Detours
Contact: gmac94@aol.com
George is a combination of left-brained accountant, right-brained liberal studies student, and father of three – not necessarily in that order. He has been married to his college sweetheart, Janna, for over a quarter century, making him one happy fellow since she is many times over an expert on covering for his mishaps. George joined The Park Press to write on Pop Culture after proving to the editors over and over that his brain was full of such worldly-wise and essential-to-living-life- to-the-fullest information.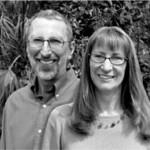 Stephen & Kristin Pategas
Feature Writers, In The Garden
Contact: spategas@hortusoasis.com
kpategas@hortusoasis.com
Stephen and Kristin Pategas are an award-winning landscape architect and landscape designer husband and wife team and the owners of Hortus Oasis (www.hortusoasis.com) in Winter Park, FL. They provide services in residential, commercial and specialty garden design and consultation, garden writing, garden and horticultural photography and horticultural education. Stephen is a registered landscape architect, a member of the American Society of Landscape Architects and the Garden Writers Association. Kristin is a certified landscape designer with the Association of Professional Landscape Designers, a Florida Certified Landscape Designer and a member of the Garden Writers Association.