Mixed Use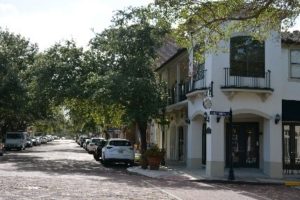 Mayor's Message – September 2018
One of Will Rogers' famous sayings is, "You never get a second chance to make a first impression." This quote especially holds true as it relates to first impressions driving into our city along our main gateway entrances including:
Fairbanks Avenue
Orange Avenue
Lee Road
Aloma Avenue
We have been focusing efforts on Fairbanks Avenue over the past few years by installing city sewer to move properties from septic to promote redevelopment, removing billboards where possible, and this year we will begin work on removing the large electric transmission poles and installation of decorative lighting.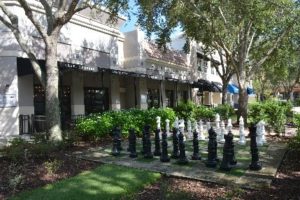 After years of discussion on how create a more unified Orange Avenue, we are now evaluating ways in which to create a more "Winter Park" welcome to residents and guests as they enter and leave the city.
There are three major properties and property owners along the corridor on the south and north ends and squarely in the middle (the former Progress Point property).  Rather than have each of these properties developed independently of one another, the city is considering creating a mixed-use area as a more holistic approach allowing for development of a Master Plan for this entry into Winter Park.
Mixed use is not a big, scary or unusual approach to this type of opportunity.  Rather, examples of mixed use are here in our midst and are some of the most enjoyable experiences in Winter Park.  Consider Park Avenue, Hannibal Square and the Winter Park Village.  All three of these areas are walkable, have pedestrian scale development, create a sense of place, connect to a historic area, offer green open spaces and have a shared parking component.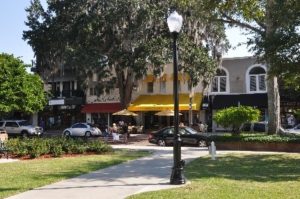 Mixed-use development gives the city the flexibility to turn an ordinary area into an extraordinary experience. Wouldn't it be beneficial to have a similar setting along Orange Avenue?
What is Mixed Use?
Mixed-use areas often create the main street/downtown, activity center, or commercial corridor of a local community, district, or neighborhood.  Ideally mixed-use areas promote walkability, connect to public transit systems, and support principles of transit-oriented development.
Mixed-use development combines two or more types of land use into a building or set of buildings that are physically and functionally integrated and mutually supporting.
The form of mixed-use development can be vertical and/or horizontal.
Reference:  San Joaquin Blueprint Toolkit
To promote the style and taste of Winter Park, a special overlay district can be created to address special land use circumstances and would be superimposed over the existing base zoning districts. The current land use and zoning categories may not be sufficient to promote the best development in Winter Park, which is why the city is exploring mixed use. In addition, the property owners along Orange Avenue would have a shared interest in creating an extraordinary corridor.
Conversations to explore mixed use will continue to be scheduled. Please visit cityofwinterpark.org > Government > BPM for updates and postings of any potential meeting dates and times.
Sincerely,
Mayor Steve Leary




by







by