Modern Day Protest Albums For Your Collection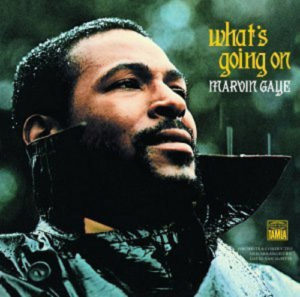 Pop Culture Detours – By George McGowan
The history of rock and roll includes many instances of protest songs or, in some rare cases, entire albums of protest songs. The songs are easy to recall: a certain recent Nobel prize winner by the name of Dylan wrote a few and many folks from my generation recognize "Sunday Bloody Sunday" by U2 and "Rock the Casbah" by the Clash as in that vein. The first full album of protest songs that comes to my mind is "What's Going On" by Marvin Gaye, released in 1971. This album is overtly political and questions the state of America through the eyes of a soldier from the Vietnam War.  During this time when politics takes center stage, two widely diverse music artists have released what I would consider modern-day protest albums.
The first is "A Seat at the Table" by Solange. Solange Piaget Knowles is the younger sister of mega-star Beyonce and has put together an interesting music career of her own, well outside the large shadow cast by her sister. Her latest album uses several musical styles, including funk, soul, and R&B, to present songs that express both the deep despair and call to empowerment experienced by the African American community. I can attest to the fact that the album is sleek, soulful, and mesmerizing. It combines her biting lyrics to some of the best melodies you will hear this year. Interspersed throughout the album are spoken word capsules by her parents and mentors which really propel the ideas she presents to the forefront.
The second is "American Band" by Drive-By Truckers. Drive-By Truckers is a Southern Rock powerhouse led by two of the best songwriters of their generation, Patterson Hood and Mike Cooley. I will let Greg Kot of the Chicago Tribune describe "American Band" – "This is a record about the notion that the so-called melting pot that is America is in reality more often like a collection of cul de sacs, a country divided by suspicion and fear." The Truckers don't hesitate to dive into some of the more divisive subjects of our time – but they present them along with the "meatiest" rock and roll being played anywhere today.
Since we are close to the holidays and some of you shop early, I will leave you with a list of other albums and musicians whom you should consider for your holiday shopping. For lovers of beautiful female voices in the style of  Cat Power, Joni Mitchell, or Karen Carpenter, you can't go wrong with three ladies who use interesting names for their artistry: Natalie Mering, who performs and records as Weyes Blood, Jenn Wasner who is known as Flock of Dimes, and Kayla Cohen who goes by Itasca. And – I can't believe I am writing this – I really like the new album "Joanne" by Lady Gaga! Happy listening!






by





by