New ER Opens Near Baldwin Park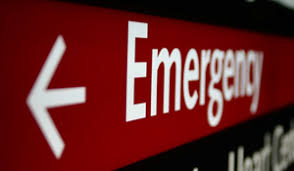 Baldwin Park ER, a department of Oviedo Medical Center, has opened its doors to the public. The $9.7 million, 10,358-sq.-ft., freestanding emergency department is expected to serve more than 10,000 residents in Orange County and surrounding areas each year.
Employing 40 staff members and four emergency medical physicians, the ER operates as a full-service emergency room providing 24/7 emergency care 365 days a year for both pediatric and adult patients. All nurses at the facility are certified in advanced cardiac life support and pediatric advanced life support, including Advanced Cardiac Life Support (ACLS) and Pediatric Advanced Life Support (PALS).
The new facility offers comprehensive emergency services, including a dedicated trauma room, full hospital lab, 12 private patient care rooms, and diagnostic imaging services such as X-ray, CT scan and ultrasound.
"We thank the Winter Park and Orange County communities for their support in helping us bring high-quality, convenient emergency services to the area," said KC Donahey, CEO of Oviedo Medical Center. "This facility will help provide faster and more effective emergency care to thousands of residents in the surrounding area."
Baldwin Park ER is located at the corner of Hanging Moss and N. Semoran Blvd. For more information, visit www.baldwinparkER.com.




by







by