New Year…New (same) Resolution?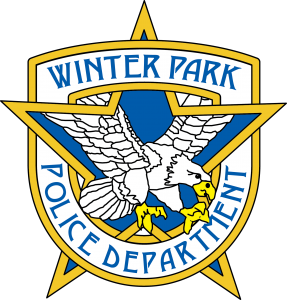 Protection And Service – By MPO Jim Whitman, Winter Park Police Department
If you are like the majority of Americans, your New Year's Resolution probably centered on becoming more physically fit or losing weight or perhaps reading a classic novel like Moby Dick.  On the off chance that you were serious about those resolutions, we would like to remind you of some safety tips when attending gyms while attaining your fitness goals.
Many gyms offer locker rooms with lockers.  Most gyms require you to bring your own lock for those lockers.  Although you may bring the best lock made, the security of that locker is only as good as the construction of the locker itself.  Unfortunately, many of those lockers are made of wood and are not as secure as you would hope.  For that reason, we recommend only bringing to the gym what you need.  That starts when you leave your home for the gym.  Prior to driving to the gym, place your valuables some place out of sight (in the trunk if you are in a car) so that no one sees you stashing your things while in the parking lot of the gym.  Once you enter the gym, you will only need to bring your face covering and car key and thus reduce the chance of becoming a victim.
On the subject of vehicles, please remember to always lock your cars, even when they are parked in your driveway or in front of your residence.  This also applies when you are visiting parks and shopping centers as it only takes a moment for some opportunistic thief to try a door handle and get lucky because you didn't lock your vehicle.  It should go without saying that you should never store your firearms in your vehicle when it is unoccupied and as always, nothing valuable should be left in plain view.
As we start this New Year, let's make a conscious effort to be aware of our surroundings and protect ourselves and our belongings.  Remember, taking a few minutes to secure our property now is much better than the time and expense it takes to file reports and replace stolen items and perhaps replace broken windows.  As always, "If you see something, say something!"  We are just a phone call away, 911 for emergencies and 407-644-1313 for any other concerns.
Now back to my book, who is this Ishmael?




by







by