OneOrlando Fund Update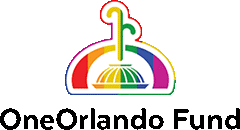 Following the horrific tragedy at Pulse, there was a tremendous outpouring from the community seeking to provide financial support.  In response, the City of Orlando formed the OneOrlando Fund.  In the days since this tragedy, the City has heard from the community and donors that there is a need for victims to receive direct funding support.  To date, nearly $7.5 million in pledges and contributions have been committed to the fund.
To ensure that funds are dispersed in a timely, accountable and transparent manner, the City has formed a OneOrlando Board that will provide the oversight and guidance needed to support the victims of the Pulse tragedy and their families. The OneOrlando Board will be chaired by Alex Martins, president of the Orlando Magic, and will be comprised of community leaders including those in the Hispanic and LGBTQ communities most directly impacted.
As the City moves forward with the OneOrlando Fund, we will be consulting with victim fund expert Kenneth R. Feinberg, who served as the Special Master for the September 11th Victim Compensation Fund of 2001, the Claims Administrator for the One Fund Boston, the Virginia Tech Hokie Spirit Memorial Fund, the Aurora Victim Relief Fund and for the BP Oil Spill Claims Administration as the Compensation Fund Administrator.
"We recognize there are victims in need of support now, and we ask for your patience as we ensure we are able to assist these victims in an open, transparent and equitable manner," said Mayor Buddy Dyer.  "In the coming days and weeks we will share more with you on this process and how the community will have a voice."
Thanks to the generosity of thousands of people and lead corporate donors from across the country, the City will be able to meet the needs of victims and provide the valuable services they will need in the days, weeks and months ahead.
The outpouring of support from key City partners include:
Walt Disney Company $1,000,000

In addition, eligible donations from Disney employees will be matched dollar-for-dollar by Disney Employee Matching Gifts: A Program of The Walt Disney Company Foundation.

The Orlando Magic $100,000
JetBlue $100,000
Darden Restaurants $500,000
Mears $50,000
To contribute to the OneOrlando Fund, please visit OneOrlando.org.
Checks may be made payable to OneOrlando Fund and sent to:
OneOrlando
PO Box 4990
Orlando, FL 32802-4990
For information regarding the OneOrlando Fund or to make a wire transfer, please contact info@oneorlando.org.




by







by