Orlando Shakes Open House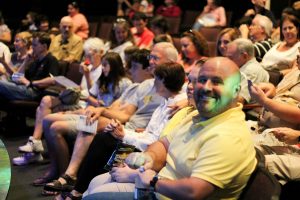 Orlando Shakespeare Theater (Orlando Shakes) in Partnership with UCF kicks off its 28th Season with an Open House on Saturday, August 13. The family-friendly event is free to the public with ongoing activities from 10:00 a.m. to 2:00 p.m. inside the John and Rita Lowndes Shakespeare Center (812 E. Rollins Street). No RSVP is required. Walk-ins are welcome.
The fourth annual celebration includes creative demonstrations from the Theater's production staff, crafts and coloring for the little ones, story time with princesses, and an Artistic Q&A Panel with Orlando Shakes artists.
"We are thrilled to continue our tradition of kicking off Orlando Shakes' season with our fun-filled Open House," said the director of marketing communications, Melissa Mason Braillard. "It's a great opportunity to strengthen our relationship with loyal ticket buyers and get to know the rest of the Central Florida community."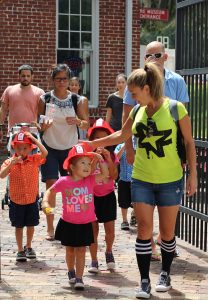 The Theater's 2016-2017 Season features a legendary Broadway musical, two literary classics, boisterous and adventurous Shakespeare romances, a critically acclaimed new work, and stories ripped from the pages of today's most popular children's books. Open House guests will have the opportunity to win tickets to 28th Season productions including West Side Story and The Great Gatsby.
For further information, contact the Orlando Shakespeare Theater at (407) 447-1700, visit www.orlandoshakes.org/openhouse or stop by the Lowndes Shakespeare Center in person.
Orlando Shakespeare Theater is supported by United Arts of Central Florida. Orlando Shakespeare Theater is also sponsored in part by the Department of State, Division of Cultural Affairs, the Florida Council on Arts and Culture, and the State of Florida.
*Photos of Orlando Shakespeare Theater's 2015 Open House by Karen Stephenson.




by







by