The Park Press Celebrates 10th Anniversary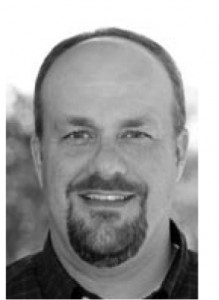 Publisher's Message –April 2017
With this issue, I'm thrilled to share that The Park Press is celebrating our 10th anniversary!  As I stop to reflect, I find myself feeling blessed and honored by the role we play within our community.  We have remained steadfast to focusing on "the positive news that matters" and we greatly appreciate your loyal readership and following.
Sure, I started this venture, but it has always been a team/family effort.
First, I cannot express how grateful we are to our advertisers!  It all started with a cold call to John Psomas and Jim Ackerman at State Farm in Baldwin Park.  They were seriously my first call to sell an ad in the April 2007 issue of The Park Press.  They signed on and have been in every issue since!  Several others such as Florida Hospital, Mayflower Retirement, Dr. Danna with Physician Associates, and David Holbrook and Waterstone Mortgage (they've changed names a few times) have been running for over nine and a half years.   All of the advertisers within each issue are key members to the Park Press family, and I'm honored that we are an important part of their marketing strategy and a valued member of their team.   I encourage you to consider doing business with or referring our advertiser's products and services to your neighbors, family, and friends whenever possible.
Second, I believe our team rivals some of the most talented individuals you would find in any publication.  From our elected officials, featured writers, proofers, art director, and sales, I feel humbled by their passion and dedication that they have for our publication.
I recall thinking, when the first issue (pictured here) came out, I wonder what it will be like once we reach our 10th anniversary.  How many people will we reach, how many families and businesses will we help?  With this 120th issue in hand, I have answers to these questions, and will now seek expand our impact in the future of sharing the positive news that matters.
As always, thank you for reading The Park Press, and we look forward to the great things to come!
Rick Cable
Founder/Owner/Publisher




by







by