Peaking At Number Two On The Charts Is No Way To End A Career   
Pop Culture Detours – By George McGowan
I have written before about songs that stalled on the way to the top at the #2 position, such as Foreigner's "Waiting for a Girl Like You" which stayed at #2 for a record ten consecutive weeks or Madonna's "Material Girl" which was blocked from achieving number one by none other than REO Speedwagon! But this month I would like to write about an artist whose highest charting album, "Silk Degrees," peaked at #2 in 1976. This artist is William Royce "Boz" Scaggs. You may know him from his 70s "yacht rock" hits, "Lowdown" and "Lido Shuffle." It's time to get to know his most recent work because at age 74, Mr. Scaggs has just finished a trio of recordings, made over the past six years, which are simply amazing.
The first of this trio was recorded in the city for which it is named, "Memphis," in 2012. Scaggs put together a wonderful band of classic soul and R&B performers, including Ray Parker Jr. on guitar and Spooner Oldham on keyboards. Google these names and you will see how many collaborations they have made with any number of "brand-name" music artists, including the great Aretha Franklin, may she rest in peace. On "Memphis," Scaggs channels Al Green and Mink DeVille, among others, to put his stamp on the music he grew up loving. His slow, hushed version of "Rainy Night in Georgia" is a standout.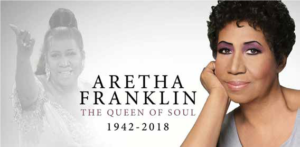 Scaggs followed up his visit to Memphis with a visit to Nashville's Bluebird Studio in 2015 and spent just four days with the same band to interpret an additional twelve songs, including dueting with Bonnie Raitt and Lucinda Williams on two cuts. On this album, "A Fool to Care," the singer alternates between soul, R&B, and gospel and also delivers a wonderful take on the western swing of the title song, which was first recorded way back in 1940 by Ted Daffan's Texans and made famous in 1954 by Les Paul and Mary Ford.
The third album, just issued this year, "Out of the Blues" may be the best of the three. It continues Scaggs' homage to obscure but wonderful tunes and includes a Scaggs original "Little Miss Night and Day" which fits right in with the groove set by the others. Scaggs brought his bandmates to Sunset Sound Studios in Hollywood, CA this time and taps Jack "Applejack" Walroth as a writer and on harmonica to put more of a blues focus on several songs in this collection. It wraps up the trilogy in style and causes one to wonder if Scaggs has a fourth one in him in the near future because he sounds just as good as ever.
Finally, more on the great Aretha Franklin. I have heard several recent profiles of this musical genius after her recent death including one that correctly posits that there are two periods in modern soul music, before Aretha and after Aretha. Aretha Franklin was the best singer I have heard in my lifetime, by far. She cannot be surpassed. I believe that she has joined the choir in heaven and they have all stepped aside to acknowledge their new leader.




by







by