Poet Billy Collins At Rollins College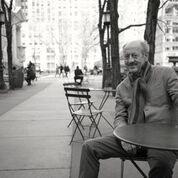 Billy Collins will present "Beyond the Birdbath: Poems from Several Time Zones," on Wednesday, November 8, 7:30 p.m. at Bush Auditorium in the Bush Science Center as part of the Winter Park Institute at Rollins College Speaker Series.
Billy Collins is an American phenomenon. No poet since Robert Frost has managed to combine high critical acclaim with such broad popular appeal. His work has appeared in a variety of periodicals including The New Yorker, The Paris Review, and The American Scholar.
His last three collections of poems have broken sales records for poetry. Readings are usually standing room only, and his audience – enhanced tremendously by his appearances on National Public Radio – includes people of all backgrounds and age groups. The poems themselves best explain this wide popularity. The typical Collins poem opens on a clear and hospitable note but soon takes an unexpected turn; poems that begin in irony may end in a moment of lyric surprise. No wonder Collins sees his poetry as "a form of travel writing" and considers humor "a door into the serious." It is a door that thousands of readers have opened with amazement and delight.
Collins was appointed United States Poet Laureate 2001-2003, and served as New York State Poet Laureate 2004-06. He is Senior Distinguished Fellow of the Winter Park Institute at Rollins College, and a former Distinguished Professor at Lehman College of the City University of New York. He is a Guggenheim fellow and a New York Public Library Literary Lion and was recently inducted into the American Academy of Arts and Letters.
The Winter Park Institute (WPI) at Rollins College Speaker Series will continue its tradition of bringing intellectual leadership to Central Florida in this tenth anniversary season. Other featured speakers this season include basketball legend Kareem Abdul-Jabbar, astronaut Story Musgrave, and artist Candy Chang. Information on the entire WPI Season can be found at rollins.edu/WPI. Tickets can be purchased on-line or by calling the box office at 407-646-2145.




by







by